Do my grades affect car insurance?
Grades affect car insurance, and this is good news for young drivers! Teen drivers have some of the most expensive car insurance rates, but good grades can affect auto insurance in the best way possible. If you have good grades, ask your insurance provider about good student car insurance discounts that could save you up to 20 percent off your premiums.
Compare Cheap Car Insurance Quotes
Secured with SHA-256 Encryption
UPDATED: Oct 27, 2020
It's all about you. We want to help you make the right cheap car insurance coverage choices.
Advertiser Disclosure: We strive to help you make confident car insurance decisions. Comparison shopping should be easy. We are not affiliated with any one car insurance company and cannot guarantee quotes from any single company.
Our insurance industry partnerships don't influence our content. Our opinions are our own. To compare cheap car insurance quotes from many different companies please enter your ZIP code on this page to use the free quote tool. The more quotes you compare, the more chances to save.
Editorial Guidelines: We are a free online resource for anyone interested in learning more about car insurance. Our goal is to be an objective, third-party resource for everything car insurance-related. We update our site regularly, and all content is reviewed by car insurance experts.
Things to know...
Younger drivers may have some of the highest insurance rates
If you are enrolled in high school or college, you may qualify for a student discount for financial savings
You may also be able to save money by shopping around for better rates
As a student, you understandably have limited financial means, and paying your auto insurance premium regularly can be challenging.
You may have even thought about canceling your coverage altogether, insurance but it is illegal to drive without at least a minimum amount of coverage in most areas.
More than that, you may not want to risk the financial stress associated with potentially being in an accident without car insurance in place.
If you are a good student, you may wonder if you can qualify for a car insurance discount for your grades.
Some insurance companies do offer student discounts that can save you money on your auto premium.
There may also be other ways to save money, and learning more about car insurance can help you to set up the most affordable coverage available.
Enter your zip code above to see how much you could save on car insurance coverage.
Learning How Insurance Rates Are Determined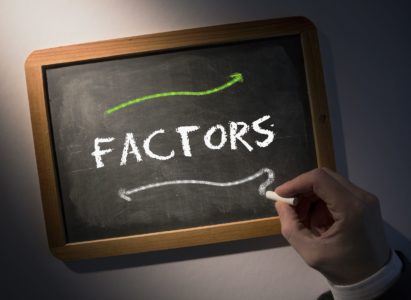 Many students are young, and age can play a major role in the cost of your insurance. This cost is because younger drivers are typically inexperienced behind the wheel, and they are statistically more likely to be involved in an accident.
Male drivers are more likely to be in accidents than female drivers, so men may have even higher rates.
Other factors can also affect your car insurance rates, and these include:
Compare quotes from the top car insurance companies and save
Secured with SHA-256 Encryption
Finding Ways to Save Money on Car Insurance
Because you need to purchase at least a minimum amount of car insurance in order to legally drive your car, you may be wondering what options are available to help you reduce your premium expense.
You may employ some or all of these ideas to potentially qualify for a reduced car insurance premium:
Choose a vehicle that is more affordable to insure
Move to a zip code with more affordable insurance rates
Improve your driving history
Reduce your coverage types and limits
Increase your deductible
Improve your credit scores
Qualify for car insurance discounts
Exploring Common Car Insurance Discounts
Car insurance discounts vary substantially from company to company, and this includes the types of discounts offered as well as the requirements that you must meet in order to qualify for them.
While there are variations, these are some of the more common discounts available for car insurance policies:
A discount for bundling your auto coverage with other types of policies
A multiple vehicles or drivers discount
A student driver discount
A good student discount
A safe driver discount
Compare Cheap Car Insurance Quotes
Compare quotes from the top car insurance companies and save
Secured with SHA-256 Encryption
Understanding Variations in the Good Student Discount
While many car insurance companies offer a good student discount, the requirements to qualify for the discount vary substantially. You may find that you qualify for a good student discount with some providers and not with others.
These are some of the more common requirements for a good student discount:
Full-time enrollment in high school or college
Under the age of 25
Document an A or B grade point average each semester
Some auto insurance companies have only one of these requirements, and some have two or all three requirements in place. The amount of the good student discount can also vary from provider to provider.
With this in mind, shopping for a great rate and for a provider that offers discounts you can qualify for can help you to save money on your monthly car insurance expense.
Compare quotes from the top car insurance companies and save
Secured with SHA-256 Encryption
Shopping around to Find the Most Affordable Rates
Your car insurance rates may decrease automatically after you reach the age of 25 or when you establish a great driving record over several years.
While you wait to reach these milestones, you may also be able to save money by setting up a suitable amount of coverage with the right provider.
Selecting Reasonable Coverage Types and Limits
As a starting point, you need to determine what level and types of coverage that you need. If your car is relatively old and has minimal value, buying a liability-only policy that complies with your state's legal requirements is an affordable option.
However, if you have a car loan in place, your lender may require you to buy a collision policy or a comprehensive policy.
While liability insurance only pays for expenses you cause to others while driving, collision and comprehensive insurance pay for repairs to your own vehicle and other expenses you may incur.
Therefore, if your car has a moderate or high value or if you are concerned about the cost of medical bills or damaged personal property related to an accident or another event, it makes sense to purchase more than the required coverage amounts.
You can also opt for specialized coverage that may be affordable to add to your policy. For example, some drivers enjoy the peace of mind that comes with having rental car reimbursement coverage, roadside assistance, and towing service coverage.
Do Not Overlook the Importance of Finding a Reputable Insurance Company
As important as it is to find a car insurance that has rates that you can afford on the coverage you need or want, it is equally as important to find the right insurance company to buy coverage from.
Many drivers have had bad experiences with car insurance companies in the past, and you do not want to deal with a horrible claims process or other issues. When you are choosing companies to request quotes from, follow these tips:
Analyze Consumer Reports information about various car insurance companies.
Read online reviews posted by other consumers.
As a young driver, you may understandably feel the financial stress associated with a high auto insurance premium.
However, you may be able to lower your premium by taking advantage of good student discounts and other beneficial ways to save money. Consider exploring the market today to find a car insurance company that offers great rates and service.