Cheap Car Insurance 101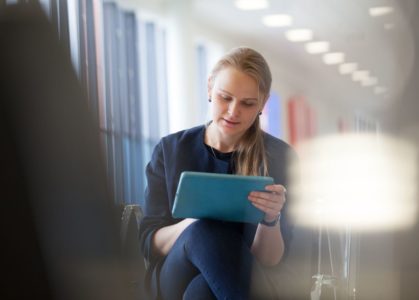 Car insurance can sound like an easy purchase but besides comparing car insurance rates do you really know enough about auto insurance coverage to make an educated decision?
Many drivers purchase insurance simply based on premiums however the real value of any policy is both in the company providing insurance and the details of coverage. Do you know what comprehensive car insurance, PIP, Medical Payments or No-Fault insurance laws mean? How about trying to list the 5 most popular car insurance discounts or the largest auto insurance companies by market share?
Almost all drivers have limited knowledge of auto insurance and are only forced to learn in the event of a claim. However if you want to find the best coverage then its worth learning how car insurance works.
Would you consider buying a car without understanding the warranty or fuel consumption? The more information you have the better an insurance comparison search you can do.
What are the Types of Car Insurance?
The insurance industry is regulated and with regulation comes consistency so consumers in one part of the nation can purchase car insurance like residents a few states away without having to learn all the terms associated with coverage again. Whether you live In California or Florida terms like PIP, collision coverage and bodily injury liability all mean the same. The difference comes down to your policy limits and any exclusions pertaining to your unique policy. The main types of car insurance are:
Liability Insurance: Liability insurance is the most common type of auto insurance and is required by most states. This form of coverage provides for liability protection against damages/injuries caused in accidents to others where you are at fault. For accidents happening in states with no fault insurance laws the issue of who was at-fault is less relevant as liability insurance will pay for your damages regardless who was at fault.
Liability insurance however is not a "cover everything" policy nor bulletproof protection from litigation since any damages exceeding policy limits can very well trigger a lawsuit and personal liability.
Bodily Injury Liability:  Most State car insurance laws also require drivers to have bodily injury liability. This type of insurance provides coverage for medical expenses of injuries to the passengers and drivers of other vehicles for injuries sustained in a car accident.
Property Damage: Property damage coverage is simply a version of liability insurance used solely for damage caused to property owned by others such as hitting a fence or slamming your car in to a light pole. Property damage insurance is required by almost all state laws.
Collision Insurance: Coverage for "road-related" damage such as a head-on collision. Basically any damage caused when your car strikes another car as you are operating the vehicle. Think of the definition for the word collision – when two cars collide most likely the collision coverage part of your policy will apply to some of the damages.
Comprehensive Insurance: Probably the most important type of auto insurance (to protect your own vehicle) although comprehensive car insurance is never required by state law. Why? States have a duty to enact laws for public safety so liability insurance is a logical part of this however since comprehensive auto insurance is basically a form of coverage to protect your own personal property and not for the safety of others there is no need to enact law requiring people to insure their own property. With that said, it's a very critical piece of the auto insurance puzzle and regardless if laws require it or not all drivers should consider some type of comprehensive insurance since this is the part of your policy which covers almost all the damage to your vehicle including auto theft, key damage and more.
Personal Injury Protection (PIP):  PIP is most often only required in states with no-fault insurance laws however its an optional form of insurance every driver should consider. PIP, also known as Personal Injury Protection, provides coverage for medical expenses from car accident injuries for the policyholder.
Underinsured and Uninsured Motorist Coverage (UIM): Some states report over 30% of drivers are uninsured so your odds of getting hit by a driver with either (a) no insurance or (b) not enough insurance can be pretty high depending on where you live. A lot of states have car insurance laws requiring drivers to have underinsured/uninsured motorist coverage and any responsible driver really has no reason not to obtain UIM coverage.
While these 7 types of coverage make up the key components of auto insurance many optional forms of coverage exist including rental car reimbursement, medical payments, GAP insurance and more. Before purchasing any vehicle or insurance policy its critical to understand the laws of your state – especially any minimum car insurance requirements. Although most drivers opt for limits much higher than state laws require its important to understand what you need to be in full compliance with the law.
Compare Car Insurance Quotes Today!