About
Helping drivers learn about auto insurance and compare car insurance quotes online
Our Mission
CheapCarInsuranceQuotes.com was started to help drivers learn about auto insurance and compare car insurance quotes online.
The key to finding cheap car insurance rates starts with education, and we have a wealth of content online to help you build a strong knowledge base about auto insurance coverage.
While it's great to always look for cheap car insurance too many consumers focus solely on premium payments, not the policy coverage.
While we understand the name of our site is cheap car insurance quotes, our mission is to help you find the best coverage at the most affordable rates.
Meet the Experts
CheapCarInsuranceQuotes.com's expert team focuses on ensuring our content and services uphold the highest standards of integrity. Our dedicated team also manages our extensive writing network, which guarantees the information you receive is accurate, evidence-based, current, and trustworthy.
A team of car insurance experts reviews our content, ensuring that existing and new content is accurate so you can make the best decisions about your car insurance.
We strive to be your most trusted partner in pursuing the right car insurance.
Sara Routhier, Director of Outreach
Sara Routhier, Managing Editor and Outreach Director, has professional experience as an educator, SEO specialist, and content marketer. She has over five years of experience in the insurance industry. As a researcher, data nerd, writer, and editor she strives to curate educational, enlightening articles that provide you with the must-know facts and best-kept secrets within the overwhelming world of insurance.
Her work has been featured on: CBS, Denver Post, DriversEd, ESPN, Finance101, Finder, FOX5, Legal Advice, MSN, PrettyMotors, SeattleTimes, StarTribune, USA Today, WalletHub, Yahoo Finance, and the Zebra.
Brad Larsen, Licensed Auto Insurance Agent
Brad Larson has been in the insurance industry for more than a dozen years. He started out as a claims adjuster for a national carrier. He has since switched to the agency side of the business. Brad is licensed in all P&C lines.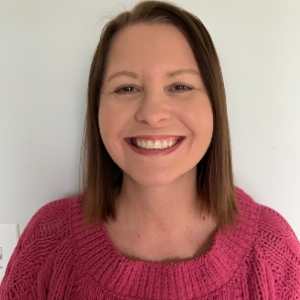 Tonya Sisler, Insurance Writer
Tonya Sisler has a Bachelor's Degree from the University of South Carolina in Journalism and has worked for 15+ years in management. She has also completed a proofreading certification and is currently a professional writer.
Joe Hoelscher, Managing Lawyer at Hoelscher Gebbia Cepeda PLLC
Hoelscher is an award-winning criminal and family law trial lawyer. He was featured on "Most Likely to be Killed by a Drunk Driver [Age, Gender, & Location Stats]."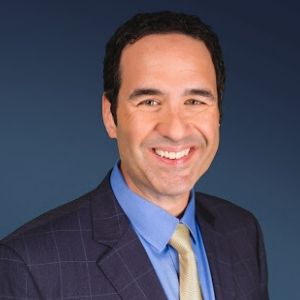 Stewart J. Guss, Attorney at Law and Founder of the Stewart J. Guss Personal Injury Law Firm
Stewart J. Guss has been handling catastrophic injury claims nationwide for more than 20 years. He was featured on "Most Likely to be Killed by a Drunk Driver [Age, Gender, & Location Stats]."
Press Box
For Our Media Friends
Our team loves partnering with media members to craft engaging stories with compelling visuals, data, and expert information.
If you're a media member and would like to talk, please contact us. We'll respond in a time sensitive manner so that you can meet your publication deadlines.
Don't Settle for Cheap
Cheap is only a term that should be used at garage sales or when outing your friends for wanting to skimp on a restaurant tip. Within our site you will find information on:
Car Insurance Discounts
Types of Car Insurance
Car Insurance Company Reviews
Insurance Ratings
Car Insurance Calculators
Estimated Annual Premiums
Free Car Insurance Quotes
Tips to Compare Car Insurance Companies
and so much more…
We understand there are many different destinations to learn about car insurance online and glad you choose our site to educate yourself on car insurance. We promise to continue publishing high-quality, well-researched content for car insurance consumers like you. Safe Driving and Good Luck!
Editorial Integrity
We expect all writers and editors at CheapCarInsuranceQuotes.com to comply with these guidelines when creating content. Writers are responsible for the accuracy of their work. Confirming information and double-checking facts are of the utmost importance.
Our writing and editorial team will not accept any payment of any kind in exchange for positive content or reviews of a company or vehicle. We write what we know. We take pride in creating honest content.
Our team has over 60 years of experience in the insurance industry. There will be information we don't know or is up for debate, and we will be open about that.
As our goal is to produce consistent, professional content, our writing team takes care to use fair language in all of our work.
Read Our Complete Editorial Guidelines
How to Contact
Here's how you can contact us.
By Mail:
113 Cherry Street, #37960
Seattle, Washington 98104-2205
Speak to a live agent and get insurance quotes:
(888) 449-5485
Reach us via email on our Contact page below:
Visit our Contact Page
Careers
CheapCarInsuranceQuotes.com is growing and always looking for the right people who are passionate about helping others cut through the confusion of finding the right auto insurance.
Additional Resources: