Car Insurance Discounts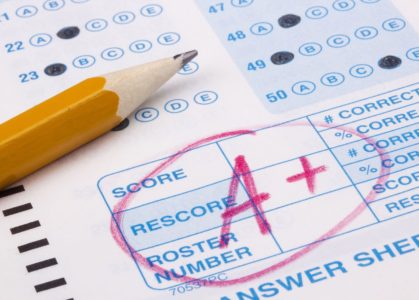 Car insurance is a mandatory expense associated with owning most vehicles but fortunately there is a lot of competition in the car insurance industry and most car insurance companies offer a number of discounts to help consumers find cheap car insurance rates.
Are Car Insurance Discounts Automatically provided?
No. The key to getting cheap car insurance will be heavily based on how much you know about car insurance before starting a car insurance comparison search online. One of the best ways to find cheap car insurance is to become familiar with the common types of auto insurance discounts. Some of the most popular questions consumers ask about car insurance discounts are:
Who qualifies as a good driver?
How many policies do I need in order to qualify for a multi-policy discount?
I don't really drive much – are there low mileage discounts?
Is car insurance cheap for young drivers?
Who is the best car insurance company?
Some questions are easy to answer whiles others will depend on the unique nature of your profile but there are plenty of car insurance discounts around to help you get lower premiums. Just remember sometimes you need to ask car insurance companies about the availability of discounts and never assume a for-profit corporation is going to always automatically extend you the lowest price.
What are some common Car Insurance Discounts?
There are many common car insurance discounts most insurance providers offer while others are unique or simply a custom version tailored to the risk formula of a particular company. The most popular car insurance discounts are:
Good Driver Discount: How much you save on car insurance by having an accident / moving violation free history will vary by car insurance company but sometimes it can be 20% or more. Most car insurance companies require at least 3 years of a clean driving record while others require more.
Multi-Policy Discount: Many insurance companies offer more than just auto and its very possible to get a discount from 5-20% off your auto insurance premiums by simply having another "eligible" policy with the same company.
Multi-Vehicle Discount: Insuring 2 or more vehicles? Car insurance companies love to insure cars so the more vehicles you insure the more likely you will get a discount.
Anti-Theft / Safety Discount: Vehicle equipment such as ABS brakes, AirBags and theft prevention devices which are factory installed usually qualify for some form of discount.
Low Mileage Discount: This is one of the greatest secrets of the car insurance industry and one that can be hard to find depending on what companies you compare quotes from but low mileage discounts can be substantial. Some companies offer a 40% savings or more to drivers who travel less.
For Young Drivers
Good Grades Discounts: If you have good grades (usually a B or higher) than most car insurance companies will reward you with a good grades or good student discount. As a teenage driver you need every discount available so study and maintain a good GPA.
Purchasing car insurance is a pretty big decision so take your time, learn about coverage, policy options and discounts available. The more you know the more likely you will save money.
Ready to compare car insurance quotes?
Get Cheap Car Insurance Quotes Online