Is my car insurance too high?
The easiest way to find out if your car insurance is too high is to comparison shop online. Getting insurance quotes online is an easy way to see how much drivers in your area are paying for car insurance on vehicles similar to yours. If you think your auto insurance is too high, enter your ZIP code below to compare insurance quotes from local companies.
Compare Cheap Car Insurance Quotes
Secured with SHA-256 Encryption
UPDATED: Oct 27, 2020
It's all about you. We want to help you make the right cheap car insurance coverage choices.
Advertiser Disclosure: We strive to help you make confident car insurance decisions. Comparison shopping should be easy. We are not affiliated with any one car insurance company and cannot guarantee quotes from any single company.
Our insurance industry partnerships don't influence our content. Our opinions are our own. To compare cheap car insurance quotes from many different companies please enter your ZIP code on this page to use the free quote tool. The more quotes you compare, the more chances to save.
Editorial Guidelines: We are a free online resource for anyone interested in learning more about car insurance. Our goal is to be an objective, third-party resource for everything car insurance-related. We update our site regularly, and all content is reviewed by car insurance experts.
Things to know...
Many factors affect the cost of your auto insurance premium
Requesting car insurance quotes is a great way to determine if your current rates are too high
There are several steps that you can take to reduce the cost of your insurance
Your auto insurance premium may be paid in full or in monthly installment payments at your discretion in most cases.
Regardless of how you choose to pay the premium, this expense can be a burden on your budget, and you may be wondering if you are paying more than necessary for your coverage.
In fact, you may have even heard friends and family members tell you that they are paying a fraction of the premium amount that you are spending.
Financial expenses related to car accidents, vehicle theft, and other events can be expensive, but being underinsured or insured by a low-quality insurance company can be costly as well.
With this in mind, it is important to review your insurance coverage periodically and to compare rates with other insurance companies from time to time.
Compare at least three to four policies today and get better auto insurance rates by entering your ZIP code above!
Understanding What Factors Affect Car Insurance Rates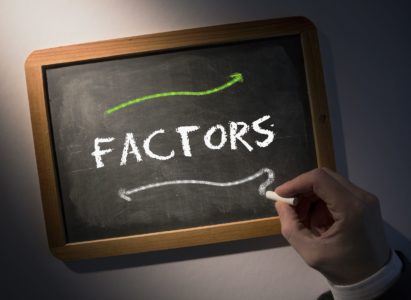 Car insurance rates are determined by many factors. Each insurance company analyzes these factors differently, so you may be able to save money on your premium by shopping around and comparing rates.
Another way to save money on insurance is to adjust some of the factors that affect your insurance rates. These factors include:
Your driving history
Your age
Your gender
Your vehicle's year, make, and model
Your zip code
While you may not be able to change some of these factors, many of them can be adjusted over time to help you save money on car insurance.
– The Impact of Your Coverage Types and Limits
Another factor that can affect the cost of your car insurance rates is your coverage types and limits. Liability insurance is typically required by law in most states.
While it is the most affordable type of coverage in many areas, it will not pay for your vehicle repair costs or medical bills. Therefore, many drivers opt to purchase a higher level of coverage.
Collision and comprehensive insurance are two coverage options that may increase your premium, but they also pay for your own expenses if your car is stolen or damaged.
Remember that you can adjust the coverage limits as well for each of these insurance types. While setting a lower coverage limit will result in a more affordable premium, you will be required to pay for any expenses that are not covered by the auto insurance coverage that you purchase.
Compare quotes from the top car insurance companies and save
Secured with SHA-256 Encryption
Getting Car Insurance Quotes Periodically Is Wise
With so many unique factors affecting the cost of insurance, it is understandable that some of your friends, family members, or co-workers may have a lower premium than you have. A higher rate does not necessarily indicate that you have a bad deal on car insurance.
However, shopping around periodically is still a wise move to make.
The factors that affect insurance rates vary periodically, and insurance companies may alter how they review these factors. In addition, insurance rates can also fluctuate by the provider.
When you shop for new rates every six to eight months, you may feel more confident that you have a great deal on your coverage.
Compare Cheap Car Insurance Quotes
Compare quotes from the top car insurance companies and save
Secured with SHA-256 Encryption
– Who to Contact for Car Insurance Quotes
If you have decided to start looking for new car insurance quotes, you may be wondering who to contact for new insurance.
There are several dozen insurance companies that you could reach out to, but you should focus your attention on providers that are financially stable. In addition, look for a provider that has a great customer satisfaction rating.
Researching providers and getting quotes from top providers can be time-consuming and stressful. However, you may be able to save time and effort with both of these steps by using the internet to shop around and compare to quotes.
Exploring Realistic Ways to Save Money on Auto Insurance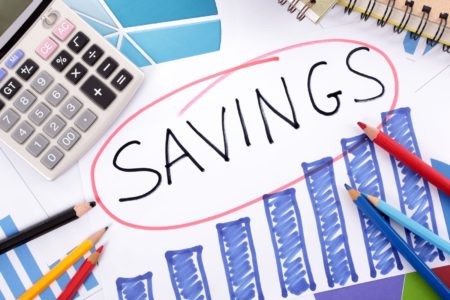 Comparing insurance rates from reputable providers is one way to potentially save money on your auto coverage expense, but it is not the only step that you can take. By combining several effective, money-saving ideas, you may be able to reduce your premium to a more affordable level.
– Choose Your Deductible Carefully
Your deductible is paid each time you file a claim against your auto insurance policy, and you can set the deductible amount at the time you purchase your coverage.
A typical insurance deductible is $500, but you can request a higher deductible amount, which will result in a lower premium in most cases.
You can request a quote from different providers to determine if this is a thoughtful way for you to save money on coverage.
Before asking for a higher deductible, consider your financial ability to pay the amount when needed. Remember that you may need to file a claim at any point in the future, so the claim should be affordable for you to pay.
– Switch Vehicles
Many people trade cars every couple of years, which gives you a great opportunity to adjust your insurance cost. The car's repair costs, replacement value, engine power, and other factors can directly affect insurance costs.
If you are thinking about trading in your car soon, compare insurance rates from various providers for the top vehicles you are thinking about buying. Comparison shopping will help you to find a vehicle that is more affordable to insure.
– Bundle Your Coverage
Another idea to consider if you want to save money on your auto insurance expense is to bundle your coverage. Many of the top insurance providers also offer home or renter's coverage, life insurance, and other types of coverage.
These providers may offer you a discount on your premium if you purchase multiple types of insurance policies from them. Be sure to compare the total premium costs for all coverage types to find the best deal possible.
Searching for Affordable Coverage

Nobody wants to pay more than necessary for auto insurance, but you also do not want to face the financial risk associated with being underinsured or uninsured.
When you spend a few minutes shopping for coverage today with these tips and ideas in mind, you may be able to set up more affordable coverage than what you are paying right now.
The only way to know for certain if a better deal is available is by requesting quotes from other providers.
Try our FREE online quote tool today and comparison shop for better and more affordable auto insurance! Enter your ZIP code below to begin!