When is the best time of year to buy car insurance?
The best time of year to buy car insurance is in December. The most expensive month of the year is March. You can expect to pay six-to-eight percent more for car insurance if you buy coverage in the spring. But when you comparison shop online, you don't have to worry about the best time of year to buy auto insurance. You can get cheap quotes all year long with our free comparison tool below.
Compare Cheap Car Insurance Quotes
Secured with SHA-256 Encryption
UPDATED: Oct 27, 2020
It's all about you. We want to help you make the right cheap car insurance coverage choices.
Advertiser Disclosure: We strive to help you make confident car insurance decisions. Comparison shopping should be easy. We are not affiliated with any one car insurance company and cannot guarantee quotes from any single company.
Our insurance industry partnerships don't influence our content. Our opinions are our own. To compare cheap car insurance quotes from many different companies please enter your ZIP code on this page to use the free quote tool. The more quotes you compare, the more chances to save.
Editorial Guidelines: We are a free online resource for anyone interested in learning more about car insurance. Our goal is to be an objective, third-party resource for everything car insurance-related. We update our site regularly, and all content is reviewed by car insurance experts.
Things to know...
Many drivers are not aware of the fact that insurance rates increase and decrease seasonally
By renewing your coverage during a more affordable month, you may save a substantial amount of money on car insurance
There are other great ways to set up a lower premium amount for financial savings
Many drivers shop for auto insurance when they get a new vehicle and allow coverage to automatically renew afterward, but it actually is in your best interest to compare rate quotes every six months.
By doing so, you may be able to take advantage of exceptional savings on your premium related to price fluctuations and other factors.
Before you make the decision to start shopping for rates today, however, you should be aware that insurance rates may be more affordable during some months than during others.
Compare car insurance quotes right now by entering your zip code into our free rate tool above.
The Best Time of Year to Buy Car Insurance
Each car insurance company adjusts rates periodically, but you may discover that rates with most providers are most affordable during the month of December. On the other end of the spectrum, the most expensive month for car insurance rates is usually March.
In fact, the difference in rates may be as much as six to eight percent or more between the months of December and March, but this varies by provider.
Because rates vary considerably, it is in your best interest to compare multiple quotes from leading providers before making a buying decision.
Other Factors That Affect the Cost of Auto Insurance
The season or month is just one of numerous factors that affect the cost of auto insurance rates.
If you want to save as much money as possible on your car coverage, you need to understand these factors and use them in your favor. These factors include:
Your age, gender, and marital status
The type of vehicle you are insuring
Your driving record and claims history
How frequently or heavily you use your vehicle
The discounts you qualify for
Your deductible amount
Drivers can choose the coverage types and limits that they want as well, and these factors play a direct role in how beneficial the coverage is and in the cost of the premium.
Drivers should research state and lender requirements for coverage before adjusting the coverage on an existing policy to ensure that they purchase at least the minimum amount of coverage that is required.
Compare Cheap Car Insurance Quotes
Compare quotes from the top car insurance companies and save
Secured with SHA-256 Encryption
Compare quotes from the top car insurance companies and save
Secured with SHA-256 Encryption
Selecting a Term Length Strategically
Because choosing the month when you buy your coverage can have a significant effect on your premium and because it is easy to control this factor, it makes sense for drivers to take full advantage of it.
You can consider shopping around and comparing rates starting in late November or early December for the best results. When you compare insurance rates online from leading providers, this process may only take a few minutes of your time.
Rather than choose to request quotes from the top three or four providers whose company names pop into your mind, research the options carefully.
Through the Internet, you can learn about the financial strength and the quality of customer service each company offers. This information can help you to make a more informed decision about which provider to buy coverage from.
The Possibility to Change Providers Mid-Term
Remember that you do not need to wait for the renewal date on your policy to shop around for new auto coverage. If your existing policy will renew in March, this is clearly not the most ideal or cost-effective month to compare rates and buy new insurance.
In some cases, it is best for drivers to change their auto insurance provider mid-term to take advantage of lower rates available in December.
You can buy coverage in or close to December for great savings on your premium. Then, you can choose a 12-month term for your new coverage. Your future renewals will happen at the most affordable time of the year, which can give you ongoing benefits.
When You Cannot Find Coverage
Most drivers will be able to easily find a great rate on car insurance when they shop around and request quotes from leading providers. However, there may be instances when drivers are not approved for coverage through several providers.
This can be a frustrating experience, and it may even cause you to worry about if you will be able to find any coverage at all.
While this concern is understandable, most drivers are able to eventually find coverage.
High-risk auto insurance companies and the state's assigned risk pool are two options available when you cannot get coverage elsewhere.
These coverage options are most well-suited for high-risk drivers, such as those who:
Have numerous accidents or traffic citations on their record
Drivers who are young and inexperienced
Drivers who are older in age
Focusing on Reducing the Cost of Your Premium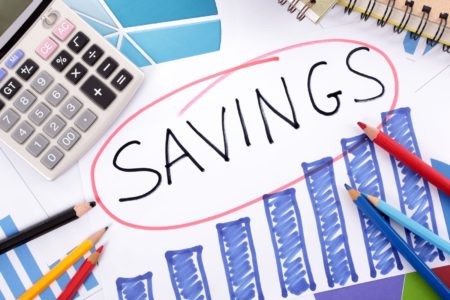 If you are concerned about the cost of your car insurance, you understandably want to find the best way to lower your premium as much as possible.
Shopping for new rates in December is one way to generate a lower insurance cost, but there are other ideas to consider as well. These are some of the other ways you may be able to generate a more affordable premium:
Choose your coverage types and limits carefully
Select a higher deductible
Take advantage of car insurance discounts
Pay your premium amount in full upfront
Get a vehicle that is more affordable to insure
Improve your credit rating
Improve your driving record
Choosing the Best Time of Year to Shop for Auto Coverage
Because shopping for a new insurance policy during the month of December can yield more affordable rates and is an easy way to potentially save money, it makes sense for drivers to shop around and compare rates from leading providers during this month.
However, if December is still several months away, you can still compare rates today to learn about potential savings.
Remember that you can shop around again in December and possibly switch providers mid-term for additional savings on your premium.
Compare rates with no obligation any time by entering your zip code into our free comparison tool below.