At what age can you buy car insurance?
The age to buy car insurance is 18 in most states. Before the age of 18, teen drivers need to be insured on their parent's policy if they plan to drive. Teen drivers have some of the highest insurance rates in the country. Adding a teen to an existing policy can save young drivers money until they are of age to buy auto insurance.
Compare Cheap Car Insurance Quotes
Secured with SHA-256 Encryption
UPDATED: Oct 27, 2020
It's all about you. We want to help you make the right cheap car insurance coverage choices.
Advertiser Disclosure: We strive to help you make confident car insurance decisions. Comparison shopping should be easy. We are not affiliated with any one car insurance company and cannot guarantee quotes from any single company.
Our insurance industry partnerships don't influence our content. Our opinions are our own. To compare cheap car insurance quotes from many different companies please enter your ZIP code on this page to use the free quote tool. The more quotes you compare, the more chances to save.
Editorial Guidelines: We are a free online resource for anyone interested in learning more about car insurance. Our goal is to be an objective, third-party resource for everything car insurance-related. We update our site regularly, and all content is reviewed by car insurance experts.
Things to know...
The youngest age drivers can purchase their own car insurance policy is 18 years old in most areas
Before the age of 18, young drivers may need to be insured on a parent's policy
Insurance rates for new drivers can be high, but there are steps that you can take to save money on your coverage
In many states, young drivers are required to show proof of auto insurance before obtaining a driver's license, and proof of coverage may be required each time you renew your license.
Even when not required at these times, drivers should be properly insured before getting behind the wheel of a vehicle at any time.
With this in mind, you may be wondering how a young driver can obtain the auto insurance required to comply with local laws.
Compare car insurance quotes right here by using our free rate tool above.
When to Buy Car Insurance Coverage
There is never a time when a driver can legally drive without car insurance in most states. In fact, even those with a learner's or provisional permit must be legally insured at all times in most areas.
You may be wondering how old you need to be to get your own car insurance policy or if you need to get added to your parent's existing coverage.
Getting Insurance under the Age of 18
Most insurance companies will not issue a new policy to a teen driver under the age of 18 years old. For teen drivers who are not considered adults by age, the only option available is usually to get on a parent's or guardian's existing insurance policy.
Because rates for teen drivers can be rather expensive in some cases, the increased cost of a policy that includes a teen driver can be burdensome for some family budgets.
Shopping around to compare rates may be necessary if you want to avoid paying more than necessary for your coverage.
Determining How Much Coverage a Young Driver Needs
One of the factors that will heavily influence the cost of auto insurance for a young driver is the coverage that he or she has.
Coverage requirements for a vehicle that is owned outright without a car loan in place may only include liability insurance, but the actual requirements and limits vary by state.
If the vehicle that the young driver will be insured on has a loan on it, the lender often will require you to purchase more expensive collision or comprehensive car insurance. The coverage limit typically coincides with either the replacement value of the car or the loan amount.
Compare Cheap Car Insurance Quotes
Compare quotes from the top car insurance companies and save
Secured with SHA-256 Encryption
Compare quotes from the top car insurance companies and save
Secured with SHA-256 Encryption
Why Young Drivers Have Higher Insurance Rates
After you have shopped around online and obtained a few quotes from leading auto insurance companies, you may discover that the rates for young drivers may be much more expensive than the rights for older drivers on your existing policy.
Car insurance companies statistically analyze the likelihood that a driver may be involved in an accident and what the claim amount may be.
Statistically, young drivers are more likely to be involved in an accident, and young male drivers are more likely than females to be in accidents. These young drivers may drive more aggressively or at a faster rate than older drivers drive.
Furthermore, their lack of experience behind the wheel may mean that they do not know how to avoid accidents as well as more mature drivers do.
Strategies for Young Drivers to Save Money on Car Insurance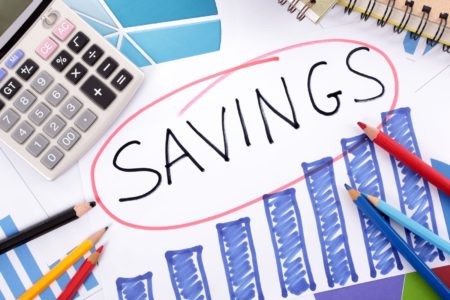 Even though rates for younger and inexperienced drivers may be higher than many other experienced drivers pay, there may still be a few ways to reduce your premium and save money on the car insurance you need. A few of the more effective ways to save money include:
Request a higher deductible amount
Only buy the minimum coverage required
Take a driver's safety course
Take advantage of insurance discounts
Buy a vehicle that is more affordable to insure
Pay the premium in full or with automated payments
Steps to Take Before Buying Your First Auto Insurance Policy
The above steps can be applied when a teen driver is added to a parent's policy as well as when he or she buys an independent policy for the first time.
If you are a young adult preparing to buy coverage independently for the first time, you can easily walk through these steps to establish the insurance policy that you need.
Find the Right Insurance Company
Before you can reach out to insurance companies to request coverage, you need to determine which providers you want to obtain quotes from.
While there are several providers that you can consider buying coverage from, focus your attention on insurance companies that have a great reputation for their financial strength and for their devotion to providing great customer service.
You can use the Internet to research these important factors. Choose the top three or four companies that you find to contact directly for quotes.
Establish a Good Driving Record
Your driving record will play a direct role in your car insurance rates, so it makes sense to focus your attention on establishing a great record.
By following a few steps, you may reduce your chance of being involved in an accident or getting a traffic citation. These steps include:
Obey all traffic signs
Avoid speeding
Avoid driving aggressively or when you are feeling emotional
Wear your seatbelt
Avoid all types of distracted driving behavior
Establish a Good Credit Rating
Your credit rating can affect your car insurance rates, but many young adults and teen drivers have minimal or no financial credit.
Consider taking out a small credit card as soon as you are old enough to do so, and ask your parents if you can be a co-signer on their credit cards to establish a good credit rating.
Save Money for Your Deductible
Your premium is the regular cost of car insurance, and your deductible is the money you pay each time you need to file a claim.
You must pay a deductible with very little advance notice in the event of a car accident or another similar issue.
A higher deductible can result in a lower premium amount, so it makes sense to save money in your savings account so that you can afford to select a higher deductible amount when buying your first insurance policy.
Compare quotes from the top car insurance companies and save
Secured with SHA-256 Encryption
What to Do Before Getting on Your Parent's Car Insurance Policy
Adding and removing drivers and vehicles to an existing policy can alter the premium, and some families may discover that the overall premium cost is reduced when they get coverage from another driver.
This is because providers each review the factors that contribute to rates differently. With this in mind, comparing rates by shopping online is a great step to take before adjusting the family's existing coverage. Get started now by entering your zip code below.