Car Insurance for Older New Drivers
Not all new drivers are teenagers, but car insurance for older new drivers can still have high rates due to the lack of experience behind the wheel. You can save money on auto insurance for older new drivers by taking defensive driving courses, asking for a higher deductible, and shopping online for insurance quotes. Enter your ZIP code below to get free quotes for your new driver car insurance.
Compare Cheap Car Insurance Quotes
Secured with SHA-256 Encryption
UPDATED: Oct 27, 2020
It's all about you. We want to help you make the right cheap car insurance coverage choices.
Advertiser Disclosure: We strive to help you make confident car insurance decisions. Comparison shopping should be easy. We are not affiliated with any one car insurance company and cannot guarantee quotes from any single company.
Our insurance industry partnerships don't influence our content. Our opinions are our own. To compare cheap car insurance quotes from many different companies please enter your ZIP code on this page to use the free quote tool. The more quotes you compare, the more chances to save.
Editorial Guidelines: We are a free online resource for anyone interested in learning more about car insurance. Our goal is to be an objective, third-party resource for everything car insurance-related. We update our site regularly, and all content is reviewed by car insurance experts.
Things to know...
Age and experience are two of the primary factors that insurance companies look at when calculating the cost of coverage
Drivers should be properly insured with at least a minimal level of coverage at all times
There are a few steps that you can take if you cannot find affordable coverage that meets your needs
Some drivers will get behind the wheel for the first time in their teen years, but others may be mature or even senior adults before they decide to learn how to drive.
If you fall into the latter category, you may be wondering what to expect when looking for auto insurance. When you know what your current coverage options are, you can make a more informed buying decision.
Make sure to compare car insurance quotes to find the company that offers you the best coverage for the best price. Use our free comparison tool above to begin.
The Importance of Being Properly Insured

All drivers should be aware of the auto insurance requirements that they must meet. In most states, drivers need to maintain coverage that includes at least a minimum amount of liability coverage, but these requirements vary.
Research the coverage requirements in your area as a starting point before requesting quotes.
If you will have an auto loan on your vehicle, you also may need to purchase collision or comprehensive coverage as a requirement by your lender.
While liability coverage required by the state pays for any expenses that you may cause to others up to the coverage limits established in your policy, collision or comprehensive insurance pays for your own vehicle's repairs.
Some drivers will increase limits above that is required, and they may also add optional coverage types. These include:
Rental car coverage
Towing service
The Amount of Coverage Required
You may be wondering how much auto coverage you actually need. Some states and lenders have very minimal coverage requirements, and there is a chance that you may be underinsured if you only buy coverage that meets your state requirements.
Talk to your insurance company to obtain recommended coverage types and limits based on your vehicle and your personal needs.
Compare Cheap Car Insurance Quotes
Compare quotes from the top car insurance companies and save
Secured with SHA-256 Encryption
How to Get New Insurance Coverage
As a new driver, you may be shopping for car insurance coverage for the first time in your life. Getting coverage sounds complicated, but the process may only take most drivers a few minutes or hours to complete.
The Internet is a great resource that you can use to compare rates and to research the reputation of different providers before you finalize your buying decision.
Compare quotes from the top car insurance companies and save
Secured with SHA-256 Encryption
How Insurance Companies View Age and Experience
As a new and older driver, you may be curious about how the combination of your age and experience will impact rates.
Car insurance companies statistically review data to determine your likelihood of getting into an accident, and two of the primary factors they review are the age and experience level of the driver.
Drivers who lack adequate experience behind the wheel and who do not have a solid driving record established may not qualify for the best rates available.
The combination of your limited experience driving a car and your older age may result in significantly higher rates than other drivers may qualify for.
Other Factors Insurance Companies Review
While age and experience are two important factors that insurance companies review, note that many insurance companies also review many other factors to arrive at your estimated insurance premium. These factors include:
Your deductible amount
Where you live
How frequently or heavily you drive
The make, model, and year of the vehicle being insured
Your credit rating
You may be able to manipulate or adjust some of these factors now or within the next few months so that you can qualify for better car insurance rates.
What to Do If You Cannot Find Affordable Coverage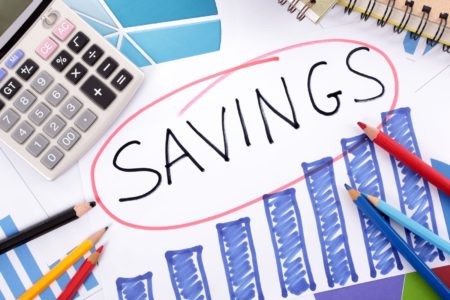 Some drivers will, unfortunately, discover that the cost of car insurance is not affordable for their budget. Because car insurance is required for most drivers, you may not be able to drive legally without setting up coverage.
If you cannot locate coverage because your experience and age put you in a high-risk category or if you cannot afford the quotes for car insurance rates that you have received, you have a few important options to consider.
Look For Ways to Save Money
One of the first steps that you should take if your rate quotes are too high is to look for effective ways to reduce the cost of your premium.
The money-saving options may vary from provider to provider, but you generally have a few common options that may be used with most providers. These include:
Asking for a higher deductible amount
Buying reduced coverage
Improving your credit rating
Moving to a zip code with more affordable rates
Getting a vehicle that is more affordable to insure
Taking advantage of auto coverage discounts
Look for Alternative Sources for Coverage
While some older and inexperienced drivers who are shopping for coverage for the first time may have trouble qualifying for the most affordable rates available, others may find that their high-risk status makes them ineligible for coverage at all.
Remember that you cannot legally drive in most areas without having active coverage at all times.
In fact, you may be fined, have your license taken away, or face other penalties if you are caught driving uninsured or underinsured.
There are alternative sources that you can reach out to for the car insurance coverage you need. For example, some providers specialize in high-risk auto insurance.
You may also be able to join your state's assigned high-risk driver insurance pool to obtain coverage. These may not be the most affordable ways to obtain coverage, but they nonetheless can give you coverage when you do not qualify for other options.
Remember that you can always shop for lower rates in a year or two after you establish a better driving record.
Plan to Comparison Shop Regularly
After you set up your new auto insurance policy, you may think that you can put your coverage on auto-pilot and forget about it for years.
Auto insurance rates can fluctuate periodically with your current provider, and you may find that better rates are available with another provider within the next few months.
Drivers should plan to repeat the rate quote comparison process periodically to avoid paying a higher rate for coverage than what is necessary. Enter your zip code below to compare rates today.