How to Sue a Car Insurance Company With No Lawyer
Follow our guide for tips on how to sue a car insurance company with no lawyer: 1) gather evidence to prove the other driver is guilty, 2) estimate the cost of damages and injury as accurately as possible, 3) familiarize yourself with your state's insurance laws, and 4) obtain the police report from the accident.
Compare Cheap Car Insurance Quotes
Secured with SHA-256 Encryption
UPDATED: May 2, 2021
It's all about you. We want to help you make the right cheap car insurance coverage choices.
Advertiser Disclosure: We strive to help you make confident car insurance decisions. Comparison shopping should be easy. We are not affiliated with any one car insurance company and cannot guarantee quotes from any single company.
Our insurance industry partnerships don't influence our content. Our opinions are our own. To compare cheap car insurance quotes from many different companies please enter your ZIP code on this page to use the free quote tool. The more quotes you compare, the more chances to save.
Editorial Guidelines: We are a free online resource for anyone interested in learning more about car insurance. Our goal is to be an objective, third-party resource for everything car insurance-related. We update our site regularly, and all content is reviewed by car insurance experts.
Things to know...
The United States has one of the highest percentages of licensed drivers in the world, as well as one of the highest percentages of car accidents every year
When a person has been involved in a car accident that was not caused by their wrongdoing, they might be eligible for monetary damages
Filling a lawsuit without a lawyer is not simple, but it is possible. It includes a process that aims to achieve a settlement, which becomes a lawsuit if the settlement cannot be obtained
The strategy for choosing an insurance policy should take into account potential accidents
As of 2009, the United States had over
210 million
licensed drivers. With a population of over 300 million people, this makes up for one of the highest percentages of drivers in a single nation, worldwide.
The problem, however, does not come from too many drivers on the road, but from the fact that 90 people die from crashes every single day.
Legal Matters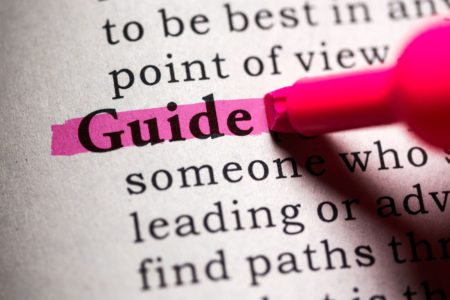 According to the National Highway Traffic Safety Administration, what might have seemed like innocent speeding was the cause of 9,557 deaths in 2015.
Moreover, causes of driving accidents can range from falling asleep behind the wheel to street racing, and unfortunately, there are thousands of cases where a bystander gets hurt by no fault of his own.
If one has been in a crash that was not potent enough to get them on the aforementioned death statistics, they still face a multi-step process of recovering damages from the insurance company.
Depending on whether the state is at-fault or no-fault, the process might differ slightly. Nonetheless, there are a couple of uniform steps that will have to be taken regardless of what state is in question.
Compare quotes from the top car insurance companies and save
Secured with SHA-256 Encryption
Getting a Lawyer
The first decision that must be made is whether the insurance company's payout will be pursued through a third party, such as a BAR certified attorney.
It seems like an obvious choice but it is very far from it. Many people will be reluctant to pay high lawyer fees because the benefits of winning the case in the future often fail to outweigh the drawbacks of paying attorney costs in the present.
Thus, many people decide to pursue the legal matter themselves. After all, with the far-reaching technology and the scope of one's research, filing a lawsuit almost seems effortless. Unfortunately, it is absolutely not.
How to sue a car insurance company without a lawyer?
When one decides to file a lawsuit in order to get their damages from an insurance company, or even the driver himself, they are undergoing a tedious process with many steps.
It is divided into a few broad sections that may not perfectly apply to every case, but most common accidents' victims are going to follow some similar agenda.
Proving the other driver was guilty
This is a step that people often overlook. After an accident, it is almost mandatory to document everything the way it was before the scene gets cleaned up.
After towing trucks arrive and vehicles get taken, one will not have a chance to properly photograph the exact outcome of other party's irresponsible driving.
For example, if a person was involved in a side collision where the other driver ran a red light, this will be a lot easier to prove with a single picture than a thousand words. Not to mention that the driver at fault may have incentives to lie to his insurance company and place the blame on the innocent party.
Compare Cheap Car Insurance Quotes
Compare quotes from the top car insurance companies and save
Secured with SHA-256 Encryption
Estimating Damages
In order to make a fitting claim which the insurance company will pay, one must create a proper estimate of their damages. These are divided into a few sub-categories that all might apply to different cases of car accidents:
Calculable Property Damages
Lost Current Earnings
Lost Future/Potential Earnings
Pain and Suffering
Damages one can calculate are the financial costs that will pertain to their vehicle. These can be estimated almost perfectly as they pertain to personal property. Consulting a mechanic is generally the most efficient way to get an estimation.
Damages one cannot calculate include lost wages in the present, future earnings, as well as , pain and suffering. Lost wages will be all the income that one was unable to earn as a direct consequence of their injury.
For example, if the car crash resulted in a broken hand, those who are writers will be entitled to all the money their writing would have amounted to during the time they were recovering.
On the other hand, future earnings are a little harder to estimate. If a person is self-employed and a car accident causes them to be in a hospital for three months, their business revenues might decline. This is when they would be entitled to damages for future earnings as their business efforts would have never declined if they were not injured.
The hardest category of all is the pain and suffering damages. This is because they will depend on more than just the accident.
Plaintiff's presentation of these damages, as well as their criminal history, might affect the final decision. Additionally, one will have to categorize these damages into physical and mental ones.
Getting Familiarized with Different States' Laws
Driving outside of one's home state means that they should already be familiar with the laws of the state in which they are. However, this is often not the case. Being in a car crash in Ohio, per se, will mean that Ohio will have the venue and jurisdiction.
Thus, filling a lawsuit against an Ohio plaintiff under California's laws would be undoable and a waste of time. The most important example is the statute of limitations.
Every state has their own rules and sometimes people will have a limited amount of time to file their lawsuit. Waiting too long might be grounds for dismissal of the case, as per the state in question.
Obtaining a Police Report
If the driver was not physically able to take a picture, he should rely on the police report. Ultimately, obtaining a copy is mandatory to get a payout, regardless of whether the pictures were taken or not.
The police report will serve as the most persuasive evidence in the eyes of the insurance company.
These are usually very easy to get a hold of as they are kept public and tend to be cheap. For example, people in Wyoming can get a crash report for $3-5.
Contacting the Insurance Company
This step will usually come after all the above-mentioned have been completed. One will contact the insurance company with their demands and supporting evidence.
The validity of supporting materials will determine if a settlement will be offered immediately or if an investigation by the company will ensue. If the evidence is condemning, it is normal to expect a settlement offer that will be below the true market value.
This is because insurance companies attempt to reduce the initial offering as they expect a counter from the defendant. Thus, one will then create a counteroffer with an adjusted amount or just keep the original.
Suing the Insurance Company
This is the very last step of the process. If the counteroffer does not reflect what the insurance company seems willing to pay, the defendant will have to file an official lawsuit.
This is the ultimate leverage and one should only resort to if all other attempts to collect the damages have failed. After filling a complaint with the court, a jury will be selected and the trial will take place.
Here, the injured party can get less or more in damages than what they originally asked for, depending on the way that the jury evaluates the evidence and both parties' testimonials and witnesses.
Choosing the Right Insurance
Everything that was mentioned thus far should come into play when one is deciding what car insurance to get. Buying the appropriate policy will go deeper than premiums and deductibles, and a personal injury case is a great example. Questions that can be analyzed include:
Is there a payout ceiling for the injured party? If so, who pays the rest?
What are the settlement rates of a prospective insurance company? How many court cases have they won?
What is the monthly premium adjustment that occurs after an accident?
Are repeat offenses grounds for termination of the policy?
What is the deductible for at-fault drivers in deadly accidents? Does it remain the same?
How have many lawsuits does the company have pending against it?
These are just some of the questions that people can ask an insurance representative before making a decision. If paying a higher monthly premium will lower one's liability during accidents, it may be worth it.
On the contrary, if paying lower monthly premiums will increase the deductible, it might be a bad idea to proceed with the policy.
The decision-making process should not be driven by prices of different plans, but by the potential benefits that the plan will have in worst case scenarios such as some described here. Don't miss out on our free insurance quote tool below! Just enter your zip code and start comparing rates now!