What does car insurance cover in an accident?
What car insurance covers in an accident will depend on the policy you have in place. A liability policy will only cover the damage and bodily injuries sustained by the other drivers. Collision coverage will pay for your damages in an accident, and a comprehensive policy will cover damages and injuries sustained in an accident or natural disaster. Read our guide to learn what your auto insurance covers in an accident and whether or not you need more coverage.
Compare Cheap Car Insurance Quotes
Secured with SHA-256 Encryption
UPDATED: Oct 27, 2020
It's all about you. We want to help you make the right cheap car insurance coverage choices.
Advertiser Disclosure: We strive to help you make confident car insurance decisions. Comparison shopping should be easy. We are not affiliated with any one car insurance company and cannot guarantee quotes from any single company.
Our insurance industry partnerships don't influence our content. Our opinions are our own. To compare cheap car insurance quotes from many different companies please enter your ZIP code on this page to use the free quote tool. The more quotes you compare, the more chances to save.
Editorial Guidelines: We are a free online resource for anyone interested in learning more about car insurance. Our goal is to be an objective, third-party resource for everything car insurance-related. We update our site regularly, and all content is reviewed by car insurance experts.
Things to know...
Car insurance policy benefits vary based on the coverage that the driver purchased
Drivers should review coverage benefits before filing a claim
You may be able to seek damages through the other party's auto insurance policy
Car accidents are unfortunately common, and most drivers will experience at least a few fender benders over their years on the road.
Even a seemingly minor car accident can result in substantial repair costs and other related expenses, and you may need to file an insurance claim to cover these expenses.
Some drivers expect their insurance company to pay for all expenses related to an accident, and you may be disappointed if this is your own expectation.
If you want to ensure you're fully covered in a car accident, enter your ZIP code above and compare at least three to four policies today!
The Importance of Reviewing Your Coverage Before Filing a Claim
The coverage provided through your auto insurance policy is determined by the coverage that you purchase when you set up the policy.
Liability coverage is the most common type of insurance purchased because it is required by law in most areas. Notably, this coverage only pays for other parties' expenses if you cause an accident, and it does not pay for your own coverage.
Collision and comprehensive coverage are optional types of insurance that you may have purchased, and these will pay for your own expenses for covered events up to the limits of the policy.
If your expenses exceed your coverage limits, you will be required to pay for remaining expenses out of your own pocket.
Remember that collision coverage only pays for accident-related expenses. If your vehicle were damaged in a severe storm or another type of event, a collision policy would not cover your expenses.
The time to update your coverage is before you file a claim. You can easily contact your existing provide to adjust your coverage types and limits now. You may also shop around to compare rates from different providers for the coverage you need.
– Paying Your Deductible
All car insurance policies are written with a deductible, and the deductible is the amount that the insured party pays when filing a claim.
Regardless of the type of coverage that you purchased, you must pay the deductible amount for each claim filed.
A typical deductible amount is $500, but this amount can vary based on the driver's preferences at the time the policy was purchased. You can request a deductible amount that is affordable for your budget when you shop around and compare policy options.
Compare quotes from the top car insurance companies and save
Secured with SHA-256 Encryption
Other Factors That Can Affect the Outcome of a Claim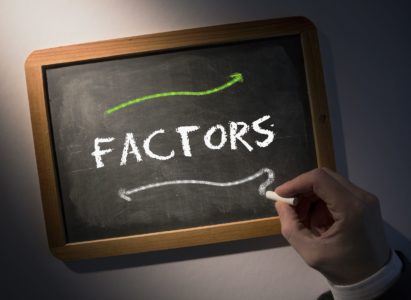 The coverage types and limits are critical components that can impact a claim's outcome. However, other factors are also important.
When you file a claim, an estimator or adjuster will inspect the damage as part of the claim process. A claim adjuster/estimator is typically a very knowledgeable automotive and insurance professional who is familiar with repair costs and valuation procedures.
– Determining Your Vehicle's Replacement Value
One of the factors reviewed during the claims process is the value of the car. The value of the car is not the sales price of the car.
Instead, it is the current replacement value of the vehicle. Therefore, the vehicle's age, trim level, mileage and other factors are taken into account.
Some individuals, unfortunately, owe more on their car loan than the vehicle is worth, which can create a substantial financial loss for drivers.
Insurance policies typically settle a claim based on the lesser of the vehicle's replacement value or the cost of repairs. However, if you purchase GAP insurance, the insurance company may pay off the outstanding balance on your car loan.
Compare Cheap Car Insurance Quotes
Compare quotes from the top car insurance companies and save
Secured with SHA-256 Encryption
– Estimating the Cost of Repairs
Estimators will determine the extent of the damage to the vehicle, and they will estimate the repair costs.
In the event the repair costs exceed the car's value, the car will be totaled by your insurance company. The insurance company will not pay to fix the vehicle, and they will settle the claim by reimbursing you for the car's value.
– Disputing the Claim Result
There are times when drivers are not satisfied with the outcome of a claim. If you are interested in disputing your claim, you have a few options to consider:
Contact your insurance company directly
Seek independent mediation
Contact your state's insurance department
Hire a lawyer
The Question of Fault in an Accident
Some states are no-fault states, which means the driver pays for their own repairs to the vehicle through insurance, out-of-pocket funds, or both. Other states are tort states; fault would be determined in an accident.
If another party is at fault, you may file a claim under that person's insurance policy rather than your own. By doing so, you may avoid paying the deductible, but you will be subject to the coverage limits available through that policy.
If the other party is at-fault in a tort state, there is a possibility that their coverage is not sufficient to pay for all of your expenses.
If this is the case, you may sue for damages in court. You may also file a claim under your own car insurance policy if you have uninsured or underinsured motorist coverage.
– Understanding What Could Happen If You File a Claim on Your Own Policy
Before you file a claim on your insurance policy, it is important to understand the consequences. In addition to paying your deductible for the coverage, you may also be subject to a potential premium increase.
Your claims history is reviewed each time you purchase or renew coverage, and some insurance companies escalate insurance rates if you have even a single claim on your history within the last few years.
Some claim amounts are rather small. If the claim amount is only a small amount greater than your deductible, it may be worthwhile to pay the entire repair cost out of pocket to avoid the possibility of dealing with a rate hike in the future.
Setting Up a Great Policy

As you can see, the coverage types and limits that you set when you initially buy your car insurance policy can have a significant impact on how effective your coverage plan is for you when you need to file a claim.
It is best to update your coverage now before you need to file another claim in the future. By doing so, you can be more prepared for a broad range of possible events that could damage your car or that could expose you to liability with other parties.
Start comparison shopping today for better and more affordable auto insurance by entering your ZIP code below!