How do multi-car insurance policies work?
Multi-car insurance policies work by providing coverage to more than one vehicle on a single policy in order to lower the monthly insurance rates. In order to qualify for a multi-car auto insurance policy, each vehicle must be in the same household and meet state requirements for insurance coverage. Enter your ZIP code below to compare quotes for multi-car insurance policies in your area.
Compare Cheap Car Insurance Quotes
Secured with SHA-256 Encryption
UPDATED: Oct 29, 2020
It's all about you. We want to help you make the right cheap car insurance coverage choices.
Advertiser Disclosure: We strive to help you make confident car insurance decisions. Comparison shopping should be easy. We are not affiliated with any one car insurance company and cannot guarantee quotes from any single company.
Our insurance industry partnerships don't influence our content. Our opinions are our own. To compare cheap car insurance quotes from many different companies please enter your ZIP code on this page to use the free quote tool. The more quotes you compare, the more chances to save.
Editorial Guidelines: We are a free online resource for anyone interested in learning more about car insurance. Our goal is to be an objective, third-party resource for everything car insurance-related. We update our site regularly, and all content is reviewed by car insurance experts.
Things to know...
A multi-car insurance policy covers two or more vehicles on a single policy
A multi-car policy can save you money
All cars must be in the same household
Certain factors can affect your savings
Billing can be separated for each car
A multi-car insurance policy is a policy that covers multiple cars on one single policy. Depending on the company, the policy can cover up to five vehicles. Each vehicle can be assigned to a different driver.
To qualify for a multi-car policy, all drivers and vehicles must be at the same residence.
Having multiple cars on one policy gives you a multi-car discount, so it is a popular choice amongst large families.
Most insurance companies will let you add a car to your policy anytime, up to the limit. Depending on your insurance provider, the cars may or may not have the same renewal dates.
If you're wanting to add a car to your policy, start comparison shopping for the best auto insurance rates while you're at it! Enter your ZIP code above!
Coverage Options

When you have a multi-car insurance policy, all cars are required to carry the same amount of liability coverage. It is best for everyone on the policy to discuss what liability limits would be best for everyone.
Comprehensive and collision coverage on a policy is interchangeable. You can have comprehensive and collision options for each vehicle. You can also have different rental car coverage and towing options.
Compare quotes from the top car insurance companies and save
Secured with SHA-256 Encryption
Is a multi-car policy always cheaper?
The answer to this is no.
There are factors that could make combining vehicles on a policy more expensive than having an individual car insurance policy.
Bad Driving Record
If you are combining policies with a driver that has a bad driving record, your policy may actually become more expensive.
Having a driver with tickets and/or accidents on their driving record makes them a high risk for insurance companies. Ultimately, you may be paying more if you add them and their car to your insurance policy.
New Driver
As most parents of teenagers know, having a new driver can hike up your insurance rates.
Adding a teen driver is usually a necessity and cannot be avoided.
Compare Cheap Car Insurance Quotes
Compare quotes from the top car insurance companies and save
Secured with SHA-256 Encryption
Ask your car insurance company what discounts are available to new drivers to help offset the cost of the higher insurance cost. Special discounts will vary by insurance company.
High-Performance Cars
Having a high-performance car such as a sports car can hinder the savings of a multi-car policy. Sports cars are usually more expensive to insure because they are a high risk to insurance companies to insure.
These cars do not carry the safety features that would warrant a discount and the cost to repair or replace one of these vehicles is significantly higher than your standard vehicle.
It's a good idea to do some quotes and see if having this type of car on a separate policy would be beneficial .
How does billing work?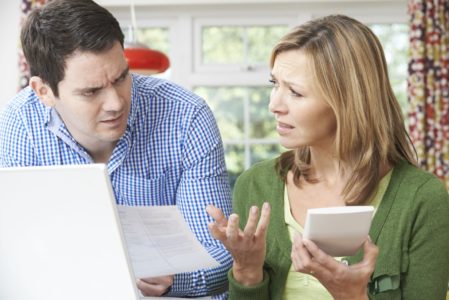 In most cases, billing can be split among each of the drivers.
The popular choice is for each driver to have a separate bill and pay their portion on their own.
The advantage to this is that usually if one person doesn't pay for their vehicle, the other vehicles are not impacted by a cancellation. Some groups choose to have one bill with only one person paying.
If you have multiple drivers, another option is to pay the policy in full. If you have the means to do it, you can divide the pay in full amount among all drivers and get even bigger saving for paying the policy in full.
Is a multi-car insurance policy for you?
If you have two or more cars in your household, it's likely that a multi-car insurance policy is the best option for you. The pros far outweigh the cons.
It also makes it easier for you to manage your insurance with all cars under one policy.
Talk to your insurance provider about their options for having multiple cars to see if it may be a good option for you. A multi-car insurance policy could save your family some money and some headache!
Start comparison shopping today and save some money on auto insurance rates! Enter your ZIP code below to get the best rates for you!