How do car insurance companies know about previous claims?
How car insurance companies know about previous claims is through a CLUE report or simply through your driving record. Insurance companies also keep driver profiles, and your current provider can request your profile from a previous insurance company to find out about previous auto insurance claims. Do not lie about claims on your insurance application because that is insurance fraud and auto insurance companies will find out about previous claims.
Compare Cheap Car Insurance Quotes
Secured with SHA-256 Encryption
UPDATED: Oct 29, 2020
It's all about you. We want to help you make the right cheap car insurance coverage choices.
Advertiser Disclosure: We strive to help you make confident car insurance decisions. Comparison shopping should be easy. We are not affiliated with any one car insurance company and cannot guarantee quotes from any single company.
Our insurance industry partnerships don't influence our content. Our opinions are our own. To compare cheap car insurance quotes from many different companies please enter your ZIP code on this page to use the free quote tool. The more quotes you compare, the more chances to save.
Editorial Guidelines: We are a free online resource for anyone interested in learning more about car insurance. Our goal is to be an objective, third-party resource for everything car insurance-related. We update our site regularly, and all content is reviewed by car insurance experts.
Here's what you should know...
Many factors are used to help determine the price of your auto insurance policy
These can include your credit score, age, gender, how many miles you drive, where you park, and where you live.
Your driving record and claims history are also used to calculate the price you pay for car insurance
Car insurance companies can use a driver's license report from your state's DMV and a CLUE report to find out more about your driving history and past claims
No matter your driving history, car insurance costs can add up. If you need to find ways to decrease your car insurance premium, try using an online price comparison tool. These tools have helped thousands of drivers save money each month on their auto insurance premiums.
With the help of these online tools, you can compare car insurance companies, policies, and prices all in one convenient place and choose the best one for you.
Enter your zip code above to start comparing car insurance quotes today!
Factors Affecting Your Car Insurance Premium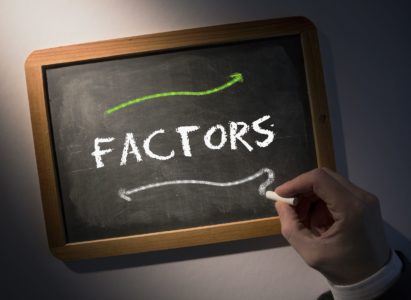 The price you pay for your car insurance is no coincidence. Many different factors are used to help underwriters at your car insurance company determine what your premium will be. While most auto insurance carriers will not disclose the exact formulas they use in their calculations, most use some or all of the following criteria to put a price tag on your policy:
Credit History and Score
Over the last several decades the practice of using credit-based insurance scores has grown in popularity. This may surprise some drivers but most car insurance carriers will view your credit history and score in states that legally allow it. This is because they claim that drivers who have lower credit scores are more likely to file claims and be a bigger risk to the carrier. On the other hand, drivers who have high credit scores are viewed as less of a risk when it comes to car insurance.
Gender, Age, and Marital Status
There isn't much we can do to change these factors, however, car insurance companies do consider your age, gender, and marital status when determining the price you pay for your auto insurance. In general, men tend to be risk takers.
They are more likely to be risky drivers and even to get DUIs. Younger drivers are generally less experienced and more likely to have an accident. Married drivers, especially men, will see their rates reduced. This is because married men are known to be more careful and have more people depending on them.
Miles Driven
People who drive more miles on a regular basis are a bigger risk to the insurance company. The reasoning is simple: more time on the road increases the chance of an accident. The further your regular commute, the higher the price on your auto insurance.
Parking Arrangements
Where you normally park your car can also impact your premium. If your car is parked in an attached garage it is less likely to be stolen, vandalised, or even damaged in high winds or heavy hail. Drivers who park their car in a garage or even a carport will likely pay less on their premium. However, if you park your car in a lot or on the street, the risks of something happening increase dramatically, as can your premiums.
Where You Live
Some zip codes are simply more hazardous to cars than others. If you live in one of these zip codes, you will pay more than people in other areas. It could be due to an increase in car thefts and vandalism in your local area or a high rate of accidents and claims in your area.
Driving Record
Finally, your driving record can have a large impact on how much money you will need to budget for car insurance. This is simply because past behavior is a good indicator of future behavior. If you are a good driver with a near spotless driving record, you will likely be rewarded with a lower premium. IF you are someone who has many accidents or tickets on your driving record, you will pay a price.
Compare quotes from the top car insurance companies and save
Secured with SHA-256 Encryption
How do car insurance companies know about previous claims?
If you have recently received a moving violation or caused an accident, you may be tempted to switch auto insurance carriers to keep your premium from going up. However, auto insurance companies have several methods of finding out what you have been up to behind the wheel of your vehicle.
Your Driver's License Report
One of the easiest ways for them to find out if you have recent tickets or caused an accident is to call the motor vehicle department in your state and ask for your driver's license report. These reports generally go back about a decade and reveal any indiscretions you have committed. It will also give the insurance company the number of points you have off of your license and they will use that system to help determine your premium price.
Your CLUE Report
Similar to a credit report, a CLUE Report from LexisNexis or an A-PLUS report from Verisk will reveal information regarding your auto insurance claims and financial history. These reports will give the following information:
Personal info – Your name and any previous names, your address, SSN, date of birth.
Paid claims – Any claims that have been paid on your behalf will be listed on this section of the report.
Unpaid claims – If there are any claims that have been denied by previous insurance carriers they will be listed here.
Inquiries – This section will report any serious inquiries made to your insurance carrier or agent.
Claim information will stay on these reports for about seven years, then they will no longer be visible. Insurance companies usually only check this information once when underwriting your original policy and determining your premium rates. After they have agreed to insure you, they will keep their own records going forward. Just like your credit report, you are entitled to a copy of your CLUE report and the opportunity to correct any errors you may find.
If your credit, claims, or driving history are keeping you from getting the car insurance premium you believe you deserve and can afford, look no further than an auto insurance online price comparison calculator. With these tools, you can compare several polices and pick the one that fits your needs and your budget.
Start your search today by entering your zip into our free quotes tool!