Insurance When Buying a New Car From a Dealer
You need proof of insurance when buying a new car from a dealer. Most dealerships will not let you drive your new car off the lot without proof of car insurance coverage. It's illegal to drive without auto insurance, and if you plan on buying a new car it's important to get coverage before you buy. Start comparing quotes here to find affordable coverage for your new car.
Compare Cheap Car Insurance Quotes
Secured with SHA-256 Encryption
UPDATED: Oct 27, 2020
It's all about you. We want to help you make the right cheap car insurance coverage choices.
Advertiser Disclosure: We strive to help you make confident car insurance decisions. Comparison shopping should be easy. We are not affiliated with any one car insurance company and cannot guarantee quotes from any single company.
Our insurance industry partnerships don't influence our content. Our opinions are our own. To compare cheap car insurance quotes from many different companies please enter your ZIP code on this page to use the free quote tool. The more quotes you compare, the more chances to save.
Editorial Guidelines: We are a free online resource for anyone interested in learning more about car insurance. Our goal is to be an objective, third-party resource for everything car insurance-related. We update our site regularly, and all content is reviewed by car insurance experts.
Things to know...
New car buyers should shop for auto insurance coverage before visiting the dealership
Drivers will be required to show the dealership proof of insurance before they can drive off in their new car
Existing coverage on a previously owned car may suffice for your first few days of ownership
Buying a new car directly from a dealership can be an exciting event, and you may be eager to take ownership of your vehicle as soon as possible. However, it is important to pace yourself and to consider all aspects of ownership before you make a final decision.
Insurance is one of the more notable expenses associated with vehicle ownership and usage, and you will need to consider the costs of insurance and even set up coverage on your new vehicle before you can take your vehicle off of the lot.
Compare car insurance rates using our free quote tool above. You will be able to compare quotes from several companies at once and find the one that offers you the best deal.
The Need for Car Insurance

When you test drive a vehicle before buying it, the dealership's insurance will pay for any accidents and mishaps. However, this coverage ceases as soon as you sign the purchase papers and take ownership of the car.
Remember that all vehicles in most states are required to be insured per state law, and the primary coverage requirement usually includes liability insurance.
If you do not have proof of coverage, the dealership likely will not permit you to take the new vehicle off of the lot.
Compare quotes from the top car insurance companies and save
Secured with SHA-256 Encryption
When to Shop for New Insurance Coverage
Shopping for new car insurance is something that has to be done before you actually close a sale. In most cases, you can't drive off the dealership without showing proof of insurance.
The cost of insurance can vary dramatically based on which vehicle you decide to purchase. When you upgrade your car, you're also taking on the responsibility of a larger car insurance payment.
Safety features in the vehicles, the power of the engines, the cost of repairs and a replacement, and other factors all influence the cost of auto insurance.
The best time to shop for new rates on your car insurance is a few days before you decide which vehicle to purchase.
The insurance company can save your quote, and you can call the provider directly from the dealership at the time you sign the purchase documents to initiate active coverage.
Remember that an existing car insurance policy on your last vehicle may convey to the new car for a few days after you take ownership, but you still should understand the insurance costs of different vehicles before you decide which vehicle to buy.
The cost of car insurance can also vary by provider. Therefore, consider getting several quotes for coverage before deciding which insurance to purchase it from.
Getting quotes online may be more time-efficient than manually calling each provider individually.
When to Consider GAP Insurance

GAP insurance can typically be added to a new insurance policy at the time you buy the vehicle. This is special coverage that is designed to pay off the outstanding loan balance if you owe more on it than it is worth and if the vehicle is totaled.
You can usually only add GAP insurance when you buy a new car, so consider the need and the benefits it can provide when you are shopping for insurance and comparing rates.
Compare Cheap Car Insurance Quotes
Compare quotes from the top car insurance companies and save
Secured with SHA-256 Encryption
How to Buy New Car Insurance
If you have never bought new car insurance in the past, you may be wondering how to complete this process.
Depending on how many providers that you contact for quotes, the process may only take a few minutes to a few hours to complete. By walking through a couple of easy steps, you can decide which insurance company to use and set up your policy.
The first step to take when you want to buy new coverage from an insurance company is to choose which providers to request quotes from.
While some drivers will choose the top providers that have name brand recognition, a better the idea is to use the Internet to read consumer reviews about them and to learn about their financial strength.
Consider finding at least three to four well-rated insurance providers to request quotes from.
Compare quotes from the top car insurance companies and save
Secured with SHA-256 Encryption
Determining How Much Coverage You Need
The next step to take when you want to buy a new auto insurance policy is to determine how much coverage you need. Inquire about your state's minimum requirement for liability auto coverage and any other required coverage.
If you are buying your new car with a car loan, the lender may have additional requirements that you must meet, such as collision or comprehensive insurance.
It is best to request quotes for the same coverage types and limits from each provider so that you can more easily compare costs.
Finding Money-Saving Discounts
After you have taken these steps, you can easily use the Internet to request quotes from the top providers on your list. Many car insurance companies have discounts that drivers may qualify for, and these discounts can help you to save a small bundle on your coverage.
The discounts often sound very similar from provider to provider but keep in mind that the requirements for the discounts may vary.
A few of the primary discounts that you may find when you shop for coverage include:
A discount for bundling your coverage
A discount for insuring multiple drivers or vehicles
A discount for safety or security features in the vehicle
A safe driver discount
A good student discount
A senior citizen discount
A military or special occupation discount
When You Cannot Find Affordable Coverage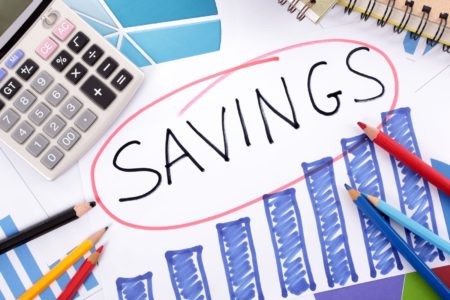 Most drivers will be able to locate affordable car insurance coverage by taking these steps, but some drivers may be turned down for coverage by the providers they contact. If this has happened to you, you may wonder what your options are to obtain coverage.
Your best options are to contact a high-risk auto insurance provider for a quote or to use your state's assigned risk pool insurance option.
Rates for these options are usually high, but you will be able to get the coverage you need to comply with your legal and lender requirements.
If you are not happy with how affordable your car insurance rates currently are, you may be wondering what steps you can take to qualify for lower rates in the future. These are some of the more effective tips to consider:
Improve your credit rating
Improve your driving record
Buy a more affordable vehicle to insure
Move to a zip code with more affordable rates
Compare quotes from the top car insurance companies and save
Secured with SHA-256 Encryption
What to Do Before You Visit the Dealership
The cost of your car insurance policy should be reviewed before you decide which vehicle to buy, so most drivers will benefit from shopping around before visiting a dealership.
Many buyers underestimate the increase in car insurance because they're so preoccupied with the new car itself.
Considering all aspects of your next investment and comparing insurance quotes will help you settle on the right car for you.
Enter your zip code into our free rate comparison tool above to find the insurance company that is right for you.