Car Insurance Laws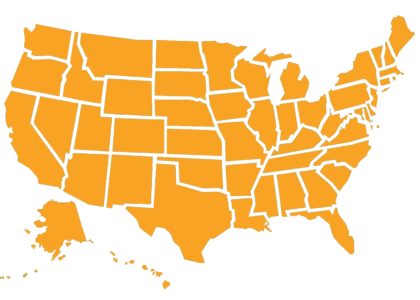 Car insurance laws are in place to protect citizens from liability in the event of a car accident and not a way to tax drivers. In fact, most car insurance laws require only minimum levels of coverage so any damage to your vehicle will covered by car insurance along with minor injuries.
"Almost all States have car insurance requirements much lower than you really need for full protection against liability in the event of a car accident"
While its natural to think any form of  government mandated insurance is a nuisance car insurance is vital to the financial protection of your vehicle and your financial security. Without car insurance laws this nation would be overwhelmed with liability lawsuits and almost all drivers one accident away from bankruptcy. Car insurance is a natural selection for most drivers but some states still estimate almost 30% of all drivers have no car insurance. This is not only illegal but also a dangerously high number of people yet some states still do not require drivers to carry uninsured /underinsured motorist coverage.
"Think of minimum car insurance laws as policy in place for public protection rather than just another annoying government requirement"
I'm a Good Driver – Why do I need Car Insurance?
Even Michael Schumacher crashes every now and then. The best drivers in the world will tell you it only takes a simple mistake to crash your car and these are people on closed circuit race tracks with only a limited number of cars around. Most of us commute with thousands of others cars every day so whether or not you are the best driver in the world it doesn't mean you're untouchable.
There is an old expression about motorcycles "they are not dangerous, its the cars you have to watch out for". Well, this expression can be applied to driving with no car insurance. You are essentially depending on everyone else in the world to be a perfect driver also. Accidents happen and yes – they are called accidents because you never know when a car accident will happen. In fact, statistics show that a car accident happens almost every minute of every day so your odds of being involved in car accident at some point are pretty good.
Drivers operating vehicles with no car insurance are acting irresponsibly and with reckless disregard for the safety of others. Not only will driving with no car insurance subject you to heavy fines, possible drivers license suspension and even criminal charges in some circumstances but you are also exposing all of your personal assets to liability. Driving with no car insurance is about one of the dumbest things you can do.
Car Insurance Laws by State
Car insurance laws differ depending on where you live but you can count on some kind of mandatory minimum car insurance requirements. The factors that change depending on where you live include the type of coverage required and limits of coverage. Learn more about minimum car insurance requirements here or simply go directly to the car insurance laws of your state by clicking below: