Car Insurance: Child at University
Buying car insurance for a child at university just got easier. You can apply for an individual student auto insurance policy, or you can add a child to your existing policy as long as their permanent address matches yours. Once the university student officially moves out, they will need their own car insurance. Start shopping for university student car insurance quotes for free with our tool below.
Compare Cheap Car Insurance Quotes
Secured with SHA-256 Encryption
UPDATED: Oct 27, 2020
It's all about you. We want to help you make the right cheap car insurance coverage choices.
Advertiser Disclosure: We strive to help you make confident car insurance decisions. Comparison shopping should be easy. We are not affiliated with any one car insurance company and cannot guarantee quotes from any single company.
Our insurance industry partnerships don't influence our content. Our opinions are our own. To compare cheap car insurance quotes from many different companies please enter your ZIP code on this page to use the free quote tool. The more quotes you compare, the more chances to save.
Editorial Guidelines: We are a free online resource for anyone interested in learning more about car insurance. Our goal is to be an objective, third-party resource for everything car insurance-related. We update our site regularly, and all content is reviewed by car insurance experts.
Things to know...
If your child still a minor and is headed to college, it may be cheaper to keep them on your policy rather than buying them their own
Some insurance providers may provide special regulations if your teen driver has a learner's permit
Check with your insurer if you could get some discounts for adding a teen driver with a permit to your policy
If your teen is moving out of state for college, they'll have to buy their own auto insurance policy that meets their new state's requirements
Many parents find it scary to add their young drivers to their policies since they have a high likelihood of causing accidents, in addition to attracting high premiums.
However, acquiring a separate cover for a child at the university will be much more expensive than adding them to your existing policy.
Your kids will share in your savings and benefits you get by owning a home, having a good credit history, being married, and having a safe driving record.
Many insurance companies will give you a break on your premium rates to offset the cost of adding a teen driver to your policy through the loyalty benefits, especially if you've had covers with them over the last one year.
If your minor owns a car, it will be much affordable to insure it alongside your cars as opposed to insuring it separately. Additionally, you'll enjoy more perks like being covered if you borrow your teen's car, or your teen borrows your car.
However, you may need to get a cover for your child if:
You have a classic car or an expensive-to-insure car. It would be affordable to purchase a cover for you teen driver to access all the family-plan vehicles.
You plan to allow your child to learn important financial responsibility by managing their own insurance plans.
Compare car insurance rates for your specific situation to find the best deal. Enter your zip code above to get started.
College Car Insurance Rates
Your auto insurance will always rise when you add a teen driver to the policy. The insurance companies consider teens as some of the highest-risk drivers, and there's more at stake when such drivers are covered.
You should prepare your mind for increased rates as you insure your teen driver with a permit.
However, your rates must not necessarily hit the roof. Here are a few tips that will help you save money when adding your minor driver to your policy:
Compare quotes from the top car insurance companies and save
Secured with SHA-256 Encryption
How Parents Can Save Money on Minor Auto Insurance
Avoid a separate policy – Don't assume that having a separate cover for your teen driver will save you money. In contrast, it will cost you more to insure your teen on a different policy than when you simply add them to your existing cover.
Multiple policies – You could earn some good discounts by insuring multiple vehicles with your insurer, including your teen's car. Inquire with your insurer if they will offer discounts for your teen's car.
Type of car – Consider purchasing sensible cars with good safety ratings as opposed to flashy, expensive cars which attract high premiums.
Increase your deductible – Talk to your auto insurance agent about the possibility of increasing your deductible to lower your premiums. Just be sure that you have the ability to pay the amount of deductible in case of an accident.
Consider dropping collision or comprehensive covers for older cars – Depending on the condition of your vehicle, analyze whether it would be necessary to have collision or comprehensive cover for every vehicle. Dropping these covers on some vehicles could save you costs.
How to Save on Teen Auto Insurance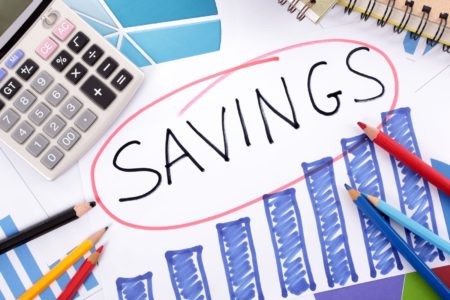 Children in college can also play their part to ensure that the cost of insurance is bearable for their parents. Here are some of the tips to help you lower your rates:
Hit the books – Many insurance providers offer good student discounts to teens who score high marks. Generally, any scores averaging B to A will earn you discounts.
Drivers education course – Ensure that you enroll in a driver's education course and complete with flying colors to show the insurance firm that you understand the rules of the road and will less likely cause an accident.
Clean driving record – It pays to maintain a clean driving record to enjoy better rates from the insurer. The more tickets you pick up and the more at-fault accidents you find yourself in, the higher your rates will rise.
Compare Cheap Car Insurance Quotes
Compare quotes from the top car insurance companies and save
Secured with SHA-256 Encryption
Minor Driver's Education
Some states require young drivers to enroll for driver's education, while others don't.
Regardless of the requirements in your state, enrolling and completing a driver's education course will affect your car insurance rates.
You can enroll through your college to get third party firms that offer the course with options for online classes. Alternatively, you can go for the parent-taught driver's education.
However, it's important to check with the Department of Motor vehicle in your state to know their approved driver's education training and providers.
Compare quotes from the top car insurance companies and save
Secured with SHA-256 Encryption
Teenager Driving Safety
Ensuring that your minor is safe on the road should be your primary objective; having affordable auto insurance is just an extra precaution.
In addition to getting the best drivers training and getting the necessary permits, you can consider the following safety measures while driving on the road:
Adhere to the state laws regulating teen driving. In most states, the teens may be authorized to drive during certain hours of the day or night.
Carry only the recommended number of passengers in the car.
Make sure that there is a least one experienced driver of some minimum age in the car.
Enforce your own regulations by controlling the distances your teen driver can travel and avoid letting them drive at night.
Drive with your teen and see how better they're getting on the road.
Enhance Safety Features in the Minor's Car
In addition to safe driving for minors, it's still important to enhance safety features on their vehicles to ensure that they will be safe even in case of an accident.
For example, you can fit security belt interlocks to ensure that the car only starts when the driver and the occupants have their safety belts on. Also, consider vehicles with high safety ratings.
Discounts for College Students
Typically, college students could be aged between 18 years and 25 years, though most of them graduate by the age of 22. So, they may have surpassed the teen category and insurance companies may consider them as young adults.
Whatever age category you fall in, there are still some fabulous discounts you can look out for to minimize your auto insurance costs.
Resident student discounts – For students attending college at least 100 miles away from home, most insurance companies provide resident student discount if they'll not be driving while away.
Occasional driver discounts – If you leave your car behind when going to college, your parents could cover you as a "pleasure-only" or an "occasional" driver to save more bucks on premiums.
Note that you could still be eligible for a good student discount. Some of these discounts may not be available with all auto insurers, so be sure to check with your car insurance agent or search online for the best deal.
Compare quotes from the top car insurance companies and save
Secured with SHA-256 Encryption
How Young Drivers Can Save on Insurance
Besides your age, multiple factors affect auto insurance rates. Different types and sizes of car insurance discounts out there could considerably cut down auto insurance premiums for young drivers who are still in college or just graduated from the university.
In addition to student away discounts and good student discounts, you can qualify for a legacy discount from some insurance providers. Legacy discount is offered to young adult children of loyal policyholders.
If your parent's policy has covered you for at least three years and you're aged below 25 years, many insurers will provide discounts as much as 10 percent.
Additionally, you can get an alumni discount if you just graduated from college and you didn't qualify for a good student discount. However, you must have the car with you and not at your parents' home.
Most colleges have liaised with insurance providers to offer such discount to their alumni, so check with your college which insurance carriers they work with.
Avoid Lending Your Car to Friends
Here is the final word. It's always tempting to lend your car to your friends or roommates but think carefully before you give in. Auto insurance follows the car, not the driver.
Meaning, if you lend your car to a roommate and he/she gets into an accident, your insurer will cover the damages, regardless of whether your friend is insured or not.
It can get even worse if your friend doesn't have any insurance coverage and the damages caused exceed your covered liability limit.
The cost will fall squarely on you. Again, you'll likely to pay higher premiums after an at fault accident.
Compare Quotes to Save on College Car Insurance
Always compare quotes from several insurance providers before settling for a coverage. Students in colleges and universities can significantly bring down their premiums by comparison shopping.
More importantly, strive to maintain a clean driving record to enjoy further discounts from your insurer.
Typically, driving for at least five years without an accident or a major traffic offense, most insurers will reward you with a safe driver discount.
Compare car insurance quotes right here to find the best rate for the coverage you're looking for. Enter your zip code below to get started.