Is car insurance tax-deductible for self-employed?
Sometimes car insurance is tax-deductible if you're self-employed. The IRS only lets you write off a number of vehicle-related expenses related to the business use of your vehicle. This means that you must determine what percentage of the time you used the vehicle for business purposes versus personal during the last tax year in order for auto insurance to be tax-deductible.
Compare Cheap Car Insurance Quotes
Secured with SHA-256 Encryption
UPDATED: Oct 26, 2020
It's all about you. We want to help you make the right cheap car insurance coverage choices.
Advertiser Disclosure: We strive to help you make confident car insurance decisions. Comparison shopping should be easy. We are not affiliated with any one car insurance company and cannot guarantee quotes from any single company.
Our insurance industry partnerships don't influence our content. Our opinions are our own. To compare cheap car insurance quotes from many different companies please enter your ZIP code on this page to use the free quote tool. The more quotes you compare, the more chances to save.
Editorial Guidelines: We are a free online resource for anyone interested in learning more about car insurance. Our goal is to be an objective, third-party resource for everything car insurance-related. We update our site regularly, and all content is reviewed by car insurance experts.
Things to know...
All business-related expenses that self-employed individuals incur may be tax-deductible, including auto insurance
Some individuals may need to purchase special commercial auto insurance
Even though auto insurance may be tax deductible in some cases for self-employed professionals, there is a need to keep this expense as low as possible
Self-employed individuals often have a strong desire to keep expenses as low as possible. After all, expenses can eat into your bottom line and reduce your overall net profit.
Some expenses that you may incur as a self-employed professional are tax deductible, and this means that they can offset the amount of taxes you are required to pay for the given tax year.
Auto insurance is one of your regular expenses, and it can be quite high in some cases.
While it may be required and it may serve beneficial purposes by keeping your risk for financial loss related to accidents and mishaps to a minimum, you understandably want to reduce the impact of this expense on your bottom line.
With this in mind, you may be wondering if your auto insurance premium is tax deductible if you are self-employed.
Compare car insurance quotes today to find the best insurer for your needs. Enter your zip code above to get started.
Understanding How Automotive Expenses Are Tax Deductible
It is common for self-employed individuals to write off as many expenses as they can on their tax return to take advantage of this financial benefit.
After all, one of the benefits associated with being self-employed relates to the ability to offset income with numerous deductions.
However, the last thing you want to do is to get in trouble with the IRS for writing off expenses that you are not permitted to. A closer look at how and when to write off car insurance on your self-employed tax return is important.
How Much You Use Your Car for Business Purposes
Some self-employed professionals have a dedicated vehicle that they only use for business purposes, but many use a single vehicle for both business and personal purposes.
The IRS only lets you write off a number of vehicle-related expenses related to the business use of your vehicle.
This means that you must determine what percentage of the time you used the vehicle for business versus personal purposes during the last tax year.
Remember that even running to the office supplies store or the post office to pick up stamps for your business envelopes is a business-related purpose.
The Need to Document All Uses and Expenses
You typically do not need to provide proof of your allocation of business-use miles to personal-use miles on your vehicle when you initially file your tax return. However, if your tax return is audited, you will be required to provide proof to the IRS that supports your claim.
With this in mind, you must document all business and personal uses as well as all expenses.
A smart idea is to keep a notebook in your car to log all miles traveled that are related to business purposes
The Desire to Keep Expenses as Low as Possible
Even when you can write off at least some of your vehicle expenses, such as auto insurance, it is necessary to keep overhead as low as possible.
Shopping around for the best price on car insurance is a great way to save money on your regular overhead.
Using the internet is a convenient and effective way to request quotes quickly and to make a detailed comparison of the options.
Compare quotes from the top car insurance companies and save
Secured with SHA-256 Encryption
Determining If You Need Specialized Auto Insurance for Commercial Use
If you simply use your vehicle to run errands, such as taking envelopes to the post office, a standard auto insurance policy may meet all of your needs.
However, if you have a larger or special-use vehicle, or if you haul significant cargo or passengers in your vehicle, you may be required by your state to purchase a commercial auto insurance policy.
This specialized coverage may provide you with extra liability benefits and other features, and it may be specifically designed for commercial uses.
In some cases, an insurance company may not approve a claim on a standard insurance policy if the vehicle was being used for commercial purposes at the time of an incident.
Compare Cheap Car Insurance Quotes
Compare quotes from the top car insurance companies and save
Secured with SHA-256 Encryption
Review State Requirements
It is important for all self-employed individuals to determine if commercial auto insurance is needed for their activities.
Because insurance requirements vary by state, you should review your state's specific requirements and consult with an insurance agent to determine the best coverage types and limits to buy, if necessary.
Even if you are not required to purchase a commercial auto insurance policy, you should obtain at least the minimum amount of personal auto insurance required by your state.
Understand the Financial Ramifications
There are significant financial ramifications associated with being uninsured or underinsured.
In many states, drivers who are not properly insured per state law may be fined, and some may even lose their vehicle registration or driver's license.
You may also be sued by other parties for damages that you cause to them while driving your car, and you may not have the financial means to pay for your own vehicle repairs or medical expenses if you are in an accident and lack suitable coverage.
Shop for the Best Rates Available
As important as it is for you to purchase at least a minimum amount of auto insurance for your personal or business use of the vehicle, you also need to keep your premium affordable.
After you have determined what type of auto insurance you need and what limits you want to buy, you can request similar quotes online from several providers. This makes it easy to make an apples-to-apples comparison.
Ways to Save Money on Auto Insurance for Self-Employed Individuals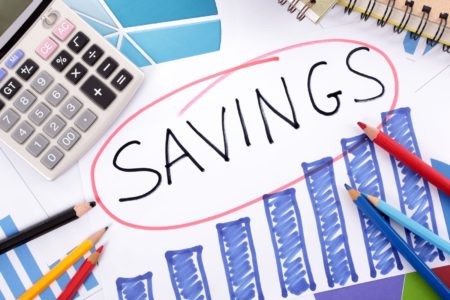 Shopping for the best auto insurance rates online is not the only way to save money on car insurance. Regardless of whether you need to buy a personal or commercial auto insurance policy, you may be able to use some other strategies to reduce your premium further.
Use Discounts
Many auto insurance providers offer substantial discounts for both personal and commercial auto insurance. You can easily use these discounts to qualify for a lower premium.
Remember that the qualifications for seemingly similar discounts may vary by provider, and shopping around is the best way to identify the car insurance discounts that you may qualify for. A few of these discounts include:
A safe driver discount
A discount for safety or security features in your vehicle
A military or veteran discount
A bundled policies discount
Request a Higher Deductible
Another excellent idea to save money on auto insurance is to raise your deductible.
This will directly reduce your premium, and you only pay the higher deductible amount if you need to file a claim.
Because you may need to file a claim with no advance notice, remember to have the deductible amount on hand in a savings account or in another financial form at all times.
Pay Your Premium in Full
Many car insurance companies offer a discount to drivers who pay their premium in full.
Because you may be able to select between a three and a 12-month term, you have some control over how much you need to pay up-front to take advantage of this discount.
When you compare auto insurance policies, you can request quotes for different term lengths.
Improve Your Credit Rating
Many drivers do not realize that their personal credit score is reviewed by car insurance providers.
Credit scores directly impact the rates that you qualify for, and this includes both commercial and private auto insurance. Improving your credit rating over time can help you to qualify for a lower premium in the future.
Setting Up Your Auto Insurance Policy
Some self-employed workers rush through buying an auto insurance policy because they have so many other pressing tasks to tend to.
However, this is a recurring expense in your budget, and spending a few extra minutes focusing your attention on these points can help to ensure that you get the coverage you need at a great price.
Now is a great time to start comparing quotes for auto insurance online. Enter your zip code below to get started.