Can car insurance companies deny coverage?
Car insurance companies can deny coverage for any number of reasons. When you apply for insurance, companies determine your level of risk based on your age, gender, driving record, vehicle make and model, and more. Auto insurance companies can deny coverage if they deem your level of risk too high. If you need high-risk insurance, let us help! Enter your ZIP code below to compare quotes and find affordable high-risk car insurance.
Compare Cheap Car Insurance Quotes
Secured with SHA-256 Encryption
UPDATED: Oct 29, 2020
It's all about you. We want to help you make the right cheap car insurance coverage choices.
Advertiser Disclosure: We strive to help you make confident car insurance decisions. Comparison shopping should be easy. We are not affiliated with any one car insurance company and cannot guarantee quotes from any single company.
Our insurance industry partnerships don't influence our content. Our opinions are our own. To compare cheap car insurance quotes from many different companies please enter your ZIP code on this page to use the free quote tool. The more quotes you compare, the more chances to save.
Editorial Guidelines: We are a free online resource for anyone interested in learning more about car insurance. Our goal is to be an objective, third-party resource for everything car insurance-related. We update our site regularly, and all content is reviewed by car insurance experts.
Things to know...
Car insurance companies determine your rates as well as overall eligibility for coverage by reviewing a wide range of factors
While drivers are required to purchase car insurance, insurers are not required to issue a policy to all drivers except through the state's assigned pool
Some high-risk drivers may be approved for coverage with a very high premium
Many drivers take their car insurance for granted by assuming that it will always be available to them. However, car insurance companies are not required to issue a policy to all drivers except through a special high-risk assigned pool.
Insurance companies are in the business of estimating their potential risk for insuring each driver.
If you are determined to be a high-risk driver by insurers or if you need an SR-22 certification, you may be charged very high rates for coverage, or you may be denied coverage under a standard policy.
Compare car insurance quotes to find the best company for your needs. Enter your zip code above to begin.
Why You Need to Buy Car Insurance
If your car insurance quotes are too high for your budget or if you cannot find an insurance company that will approve your application for coverage, you may be thinking about driving without coverage.
However, this is not advisable, and you face numerous consequences for doing so. If you are in a car accident, your related expenses are entirely yours to pay for if you do not have coverage. More than that, you may be required to have car insurance in different ways.
State Requirements
Most states have financial responsibility laws that require drivers to pay for any damages they cause while driving their vehicles. Many states also go a step further by requiring drivers to purchase and maintain a minimum level of liability auto insurance.
This coverage helps drivers pay for any damages they cause to others, including:
medical bills
property damage
vehicle damage
Without the proper coverage in place, you face many potential penalties and consequences. These range from monetary fines to the suspension or revocation of your license.
Lender Requirements
If you have a car loan or a lease on your vehicle, your lender may also have some basic insurance requirements that you must comply with. These requirements usually include coverage to pay for repairs to your own car, such as through a comprehensive or collision policy.
If you fail to comply with this requirement, you may be in default of your loan or lease terms.
Compare quotes from the top car insurance companies and save
Secured with SHA-256 Encryption
How Car insurance Companies Review Your Application for Insurance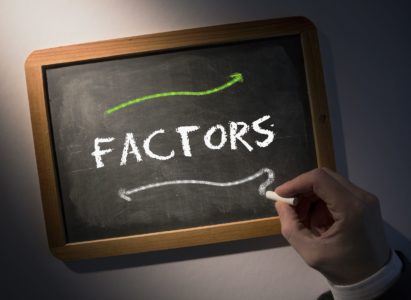 Each time you apply for a new car insurance policy or when your existing policy renews, an insurance company will review numerous factors to determine your eligibility and rates. These factors include:
Your driving history
Your age and gender
Your vehicle's details
How far you typically drive
Risky Drivers Can Be Denied Coverage
If you have high-risk factors in one or more of these areas, you may be charged a higher premium for your coverage.
If you have many high-risk factors or even just one very serious factor, such as a recent DUI on your driving record, you may be denied coverage under a standard insurance policy.
Car insurance companies are private businesses, and they are legally able to deny coverage to any driver who they feel is too much of a risk for them to insure.
Compare Cheap Car Insurance Quotes
Compare quotes from the top car insurance companies and save
Secured with SHA-256 Encryption
How High-Risk Drivers Can Save Money on Car Insurance
Receiving very high quotes for car insurance that you cannot afford to pay may have the same overall result as being denied coverage altogether.
If this has happened to you recently, you may be wondering what your options are for saving money on coverage. While you are shopping around for lower rates on car insurance, consider employing some of these strategies.
Adjust Your Coverage Types and Limits
While you want to purchase the most protective insurance policy that you can afford, meeting your basic needs comes first. Request quotes for the minimum level of coverage required by your state's laws and by your lender.
You can always add coverage or benefits based on your budget.
Ask for a Higher Deductible
Your car insurance deductible directly corresponds to your premium, and higher deductibles generate lower premiums.
While you can easily use your deductible adjustments to control your premium, you should do so with care.
Remember that you will need to pay your deductible each time you file an insurance claim against your policy.
Take a Driver's Safety Course
Many car insurance providers offer a safe driving discount, and there are various ways to qualify for this discount.
While some providers require you to have an excellent driving record to qualify for it, others will give you a decent discount on your premium if you take an approved drivers' safety course. This discount may apply to your premium for the next one to two years in most cases.
Bundle Your Coverage
Another way to save money on your car insurance premium is to purchase multiple types of coverage from the same provider.
This act is known as bundling your coverage, and you may be able to bundle your home, life and car insurance policies together to save a small fortune on your premiums on an ongoing basis.
The Options Available When You Cannot Find Insurance

While some high-risk drivers can unfortunately only find expensive coverage, others run into a more challenging dilemma. Challenges are common if you need an SR-22 certification, but it may also happen in other instances.
There may be a chance that each of the providers that you have contacted so far has denied your application for coverage, and you may be wondering what your options are to get the insurance you need.
Keep in mind that there are some car insurance companies that specialize in insuring high-risk drivers, such as those who need an SR-22 certification.
The SR-22 is a special certification that may be required if you were convicted of specific types of motor vehicle crimes.
While the cost for high-risk coverage may be higher than what you would like to pay, getting your required car insurance from one of these companies is always an option to consider. Remember that the SR-22 requirement usually is only in place for a few years.
Another feasible option is to purchase car insurance coverage through your state's assigned risk pool. Through this pool, insurance companies must extend coverage to you. However, the rate for this type of coverage can be very expensive.
As you can see, you always have options available for obtaining car insurance regardless of how risky auto insurance providers perceive you to be.
Buying auto coverage as a high-risk driver can be expensive, so keep some of these money-saving tips in mind as you explore the various options available to you.
Compare car insurance rates by entering your zip code in our free comparison tool below.