Teacher Car Insurance
Teacher car insurance qualifies for insurance discounts, and most of the top car insurance companies offer discounted auto insurance rates for teachers. Teachers are also considered low-risk, which means teacher auto insurance already comes with some of the lowest premiums. Enter your ZIP code below to get free teacher car insurance quotes.
Compare Cheap Car Insurance Quotes
Secured with SHA-256 Encryption
UPDATED: Oct 26, 2020
It's all about you. We want to help you make the right cheap car insurance coverage choices.
Advertiser Disclosure: We strive to help you make confident car insurance decisions. Comparison shopping should be easy. We are not affiliated with any one car insurance company and cannot guarantee quotes from any single company.
Our insurance industry partnerships don't influence our content. Our opinions are our own. To compare cheap car insurance quotes from many different companies please enter your ZIP code on this page to use the free quote tool. The more quotes you compare, the more chances to save.
Editorial Guidelines: We are a free online resource for anyone interested in learning more about car insurance. Our goal is to be an objective, third-party resource for everything car insurance-related. We update our site regularly, and all content is reviewed by car insurance experts.
Things to know...
The top auto insurance companies offer teachers and other educators occupational car insurance discounts
Occupational discounts are offered to certain professionals because they are categorized as above average drivers
All teachers should protect their income and their assets by purchasing adequate limits of liability coverage
Lower your premium by classifying your cars as pleasure vehicles during summer and winter breaks
Be sure to check and see if you are covered by the school when you drive students to field trips or other school activities
If teaching is your passion, you probably knew from a young age what you wanted to do with your life. While being an educator is certainly a fulfilling career, it's also an extremely challenging one.
Shaping the youth of today to become contributing members of society and successful people isn't an easy task. It doesn't just take the right amount of training in college, it also takes the right individual who will make a lasting impression on students in their classroom.
Not only do teachers deserve respect for what they do in their communities, they also deserve special benefits. One advantage to choosing this career path is that you'll qualify for special discounts as a member of a professional or affinity group.
Make sure to take advantage of our free insurance comparison tool above! Just enter your zip and compare rates today!
One advantage to choosing this career path is that you'll qualify for special discounts as a member of a professional or affinity group. One of the most appreciated discounts is on auto insurance. If you're shopping for teacher car insurance, here's a shopping guide to help:
Why do teachers need their own guide to auto insurance?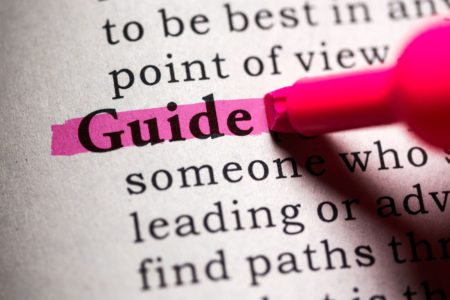 It might be a little off-putting to hear that there's a guide to buying personal car insurance that's strictly written for teachers. As much as students think that they're teachers have all of the answers, that couldn't be further from the truth.
They might be experts in a subject that they teach but that doesn't make them experts at all things relating to auto insurance. While all consumers have the need for auto insurance, each driver will face different risks because of their occupation.
A majority of people who are employed drive their personal cars not just for pleasure, but for work as well. Since being an educator can expose you and your car to different risks, it's vital that all teachers learn the basics of auto insurance before they buy a plan.
Compare quotes from the top car insurance companies and save
Secured with SHA-256 Encryption
Having the Wrong Insurance Could Affect Your Teaching Credential
Before you can lead a classroom, you have to make the grade when it comes to your background check. Getting your teaching credential is a process and that process goes beyond just earning a degree in Education and passing Praxis exams.
Even after you've passed your exams in school and the exams required for state licensing, you'll have to pass another test that doesn't involve testing what you know.
The last step of the licensing process is passing a test that dives into your past to see what type of person you are and it's called the background screening.
Schools will run state criminal background check, a Federal one, a child abuse case check, and a credit check to see if you have a criminal past that would put your students at risk.
Carrying Insurance is the Law
In virtually all states, carrying auto insurance on your personal car is the law. While you're not going to be convicted of a felony solely for driving without insurance, some states have made 'no insurance' tickets a criminal misdemeanor instead of just a driving infraction. States where these convictions can be seen as misdemeanors include:
Alabama (For second offense and on.)
Minnesota (For third offense if it is within 10 years of the first two offenses.)
Missouri
New Mexico
North Carolina (Class 1 Misdemeanor for first offense and on.)
North Dakota (Class B Misdemeanor for second offense if convicted within 1 year of the first offense)
South Carolina
South Dakota (Class 2 Misdemeanor for first offense and on.)
Virginia (Class 3 Misdemeanor for first offense and on.)
Compare Cheap Car Insurance Quotes
Compare quotes from the top car insurance companies and save
Secured with SHA-256 Encryption
How do you satisfy state insurance laws?
You might think that your driving past has absolutely nothing to do with how you will perform when you're teaching a class, but some licensing boards might disagree.
Almost all state licensing boards run national and state criminal checks and all misdemeanor convictions will be found in the reports if you've been caught driving without insurance.
If you live in a state with a thorough background screening procedure, you don't want to lose your credential because you decided to drive without the proper coverage.
That's why you should know what the state insurance requirements are at all times. Every state has different mandatory insurance laws and complying with them will help you avoid any lurking licensing issues.
How do you find out what type of insurance is required in your state?
Insurance requirements are part of a state's legislation. There's not a single universal law that you can reference to make complying with the law easier.
You'll have to look up your state and find out just what type of coverage is required and what limits you'll have to posses at a minimum. Here are some standard coverage options that are mandatory:
Bodily Injury Liability – Pays for a limited amount of medical bills and lost wages when third-party claimants are injured
Property Damage Liability – Pays for a limited amount of repair bills or property replacement when third-party property is damaged
Personal Injury Protection – Required in no-fault states to pay for first-party medical bills and related expenses after there are first-party injuries
Should you carry more than what is required by law?
You don't have to buy a basic policy. Basic mandatory requirements are in place to ensure that everyone on the road has at least some coverage to lean on if they are injured in an accident.
It's best for educators and all professionals to carry more than just what's compulsory in the state. Failing to do this will leave you at risk.
What could happen if you're underinsured?
There are a lot of risks associated with being underinsured. Just like you expect your students to put the right effort into their studies, you need to put the right effort into buying sufficient coverage.
Experts recommend that all professionals carry no less than $100,000/$300,000/$100,000 in liability coverage. If you carry students, you should have even more. Here is what could happen if you don't have sufficient limits:
You could be forced to pay out-of-pocket if the claimed amount exceeds your limits
You could be ordered in court to pay a settlement in the form of a wage garnishment or liquidation of your assets
You could lose property
What types of coverage are considered optional?

In addition to carrying liability, you should look for protection that helps pay for your own expenses. Liability might protect your finances, but not much else. You need first-party coverage for any real type of peace of mind after an accident. Here are some forms of coverage to consider:
Comprehensive
Collision
Medical Payments
Uninsured Motorist
Uninsured Motorist Property Damage
Rental Car
Towing and Labor
Compare quotes from the top car insurance companies and save
Secured with SHA-256 Encryption
Look For Discounts For Teachers
If you're trying to save as much as you can, you need to look for all of the discounts that you can. The biggest discount that's available to teachers is the occupational discount. Most insurers offer discounts to professionals who are statistically proven to be safe drivers and educators make the top of the list.
In addition to the occupational discount available to teachers, there are the standard discounts that any professional can take advantage of. Some of the top discounts that will lower your premiums include:
Safe Driver
Accident-free
Claim-free
Loyalty
Low Mileage
Good Credit
Driver Training
Defensive Driver
Good Student
How to Find Teacher Car Insurance
The best way to find a teacher car insurance policy that you'll feel good about is to use an online rate comparison tool to shop around.
You can enter your information and discounts will be added automatically based on what you're eligible for. Don't miss out on our free insurance comparison tool below! Just enter your zip code and start comparing rates now!