Family Car Insurance
Family car insurance is when you insure all of the family's drivers and vehicles in one policy. Family auto insurance policies can reduce rates for every driver by qualifying for multi-driver discounts as well as good driver and good student discounts. Enter your ZIP code below to get free quotes for family car insurance coverage.
Compare Cheap Car Insurance Quotes
Secured with SHA-256 Encryption
UPDATED: Oct 26, 2020
It's all about you. We want to help you make the right cheap car insurance coverage choices.
Advertiser Disclosure: We strive to help you make confident car insurance decisions. Comparison shopping should be easy. We are not affiliated with any one car insurance company and cannot guarantee quotes from any single company.
Our insurance industry partnerships don't influence our content. Our opinions are our own. To compare cheap car insurance quotes from many different companies please enter your ZIP code on this page to use the free quote tool. The more quotes you compare, the more chances to save.
Editorial Guidelines: We are a free online resource for anyone interested in learning more about car insurance. Our goal is to be an objective, third-party resource for everything car insurance-related. We update our site regularly, and all content is reviewed by car insurance experts.
Things to know...
Insuring all of your family's drivers and vehicles under one policy may qualify you for substantial savings on your premium
Multiple factors regarding each insured driver and vehicle will be reviewed to determine rates
You may be able to take advantage of great opportunities to save money on your family car insurance in different ways
Buying car insurance is one of the best steps that you can take to reduce financial liability and exposure to related expenses.
All drivers in your family and their vehicles should be properly insured, and many families bundle their coverage for all drivers and vehicles into a single policy.
By doing so, they may save a considerable amount of money on their premium and reduce the hassle associated paying different bills each month.
Comparing rates from various providers is a smart idea each time your family auto insurance policy renews. Comparison shopping is also beneficial to do when you add or remove drivers or vehicles from your policy.
By shopping for new rates from time to time, you may identify potential savings available through some providers.
Start comparison shopping today for better and more affordable auto insurance by entering your ZIP code above!
Determining How Much Coverage You Need
Before you can shop around and request quotes for car insurance online, you need to determine how much coverage you need.
A great starting point to make this determination is to review your state's coverage requirements as well as your auto lender's requirements. Remember that your coverage types and limits can be adjusted per vehicle or per driver in most cases.
The most common type of coverage purchased is liability coverage, because most states require their drivers to have liability coverage at all times.
A liability auto policy pays for any damages or expenses you cause to other parties on the road, but it will not pay for your own vehicle repairs, medical bills, and more.
Many drivers also purchase collision or comprehensive insurance, which pays for the insured's expenses in the event of an auto theft, collision, or other similar incidents.
Remember that you can also adjust your coverage limit for each type of insurance you purchase. While buying a minimal amount of auto coverage will keep your premium as low as possible, being underinsured when you file a claim can result in you having to pay a small fortune for out-of-pocket expenses.
Because your policy insures multiple drivers and vehicles, the risk associated with being underinsured on a family policy can be magnified in some cases.
– Shopping for Low Insurance Rates
After you have determined how much coverage you want to buy, you can then begin shopping for cheaper rates. Before you reach out to providers to request online quotes, consider learning more about their reputation and financial strength.
These factors are easy to research online and can help you to make a more educated decision about which provider to buy coverage from.
Compare quotes from the top car insurance companies and save
Secured with SHA-256 Encryption
Understanding How Insurance Rates Are Calculated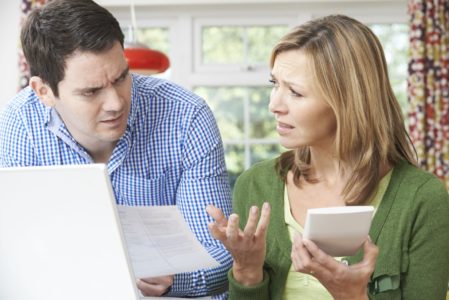 As you compare different insurance rates provided by a few of the top companies that you reach out to, you may be surprised to see how different some of the premiums are.
Each insurance company usually reviews the same factors when calculating rates, which include:
Your gender
Your age
Vehicle details, etc.
However, each company looks at these factors differently, which may make one insurance quote much more affordable than another one even when all factors are held constant. For example, some providers may have much higher rates for teen drivers than others.
With this in mind, you can see that comparing multiple quotes is necessary if you want to find the best rate possible.
Compare Cheap Car Insurance Quotes
Compare quotes from the top car insurance companies and save
Secured with SHA-256 Encryption
Finding Ways to Lower Your Car Insurance Rates
Some drivers may make an impulsive buying decision after reviewing a couple of auto insurance quotes. However, if you want to save as much money on your coverage as possible, look for a strategic way to reduce your premium.
Increasing your deductible is one possible option to consider. You may be able to request a deductible increase at any time, and this will directly reduce your auto insurance premium.
Another idea is to learn about the providers' insurance discounts. Many of these discounts are driver-specific or vehicle-specific, so your policy may qualify for numerous discounts when you insure your family's drivers and vehicles under one policy.
A few of the more common types of discounts to look for when requesting insurance quotes online include:
A good student discount
A teen driver or senior driver discount
A discount for safety features in the car
A low mileage discount
Encouraging Your Family to Drive Safely
If you are adding a new driver to your coverage or getting coverage on a new vehicle, you may be facing a higher premium amount than you anticipated.
Your family's driving record will play a major role in your insurance rates for years to come.
Therefore, it is wise to encourage each driver to follow great safety tips on the road, such as:
Always wearing a safety belt
Avoiding driving when weather conditions or road conditions are not favorable
Avoiding driving while upset or emotional
Curbing distracted driving behaviors and habits
Following all posted traffic and road signs
Always driving the speed limit or at a lower speed when driving conditions are not ideal
Reviewing Special Safety Tips for Teen Drivers
A family insurance policy is commonly purchased when a teenager is licensed to drive a vehicle. Teens, unfortunately, have some of the highest insurance rates, because they may have no established driving record and they are statistically more likely to be involved in an accident.
These tips can help your teen to benefit from lower insurance rates:
Sign your child up for a driver's education or safety course
Choose a safe vehicle to insure
Practice good driving habits
Encourage your teen to avoid drinking and drug use
Limit the number of passengers in the car
Family car insurance is a true convenience for many families, because it simplifies financial management and insurance coverage management.
Many families can also save a small fortune on coverage by bundling multiple drivers or vehicles together under a single policy. However, other factors also affect the cost of insurance.
When you focus on these tips, you can more easily set up an affordable policy that your family can benefit from.
Looking for affordable coverage for you and your family? Enter your ZIP code below and start comparison shopping today!